---
SKU: EF-WINTER-SPRAYLOCK
---
Versatile spray adhesive w/ low VOC's and long working time (6 cans)
Regular price
Sale price
$169.00
Unit price
per
Sale
Sold out
Free Shipping!

Product details:

Spray-Lock Multi-Purpose Spray Adhesive provides an all-in-one, eco-friendly adhesion solution for many applications. Adhere SCIF Barrier, Radiant Barrier, Single/Double Bubble Insulation, and more directly onto drywall, concrete block, fiberglass (FRP) panels, prepared plywood, metal, and more.

Spray-Lock Benefits:

Tacks quickly, within 10–20 minutes

Long working time
Re-position material easily before rolling
No offensive odors, non-toxic, non-flammable
Can be installed in occupied areas
Water-based, contains 0.02 g/ml VOC content*
Can be used to

 

install SCIF barrier

 

on walls and floors
Strong, permanent adhesion on flat, smooth surfaces including plywood, drywall, concrete block, metal, and more
No troweling
Lightweight and easy to work with
Cans are fully recyclable after use
3-year shelf life

 *According to EPA document: "National Volatile Organic Compound Emission Standards For Consumer Products" for aerosol adhesives.

How to apply:

Ensure all surfaces are clean and dry.
Protect from overspray with a spray shield, drop cloths, paper, or masking.
Shake can well. Hold Spray-Lock can 18–24" from the surface. Gently pull the nozzle, feathering as needed. Spray the adhesive directly onto your wall/floor/ceiling or the material itself. Coat the entire surface evenly. To avoid clogging, gently wipe excess adhesive from the nozzle.
Allow adhesive to dry until there is no adhesive transfer when lightly touched (10-20 min). If overspray occurs, it can be removed easily with a damp cloth while the adhesive is still wet. Use mineral spirits if product has dried.
Working from the center, apply your material with light pressure. Continue working outwards until the material is in position. Reposition as necessary by gently peeling your material away from the sprayed surface and adjusting its position.
Once positioned, apply firm pressure with your hands or a roller to complete the bonding process.

Enjoy a long window of time to complete your project—Spray-Lock spray adhesive will maintain its tack for several hours, up to a day or more depending on the humidity and temperature of your room. 

 

How to store:

Spray-Lock Spray Adhesive is water-based, meaning it can freeze when stored in colder areas. For best results, store the product at a minimum temperature of 68° for 24 hours prior to installation. Do not subject Spray-Lock to freezing temperatures.
Materials:

Spray-Lock FRP Spray Adhesive formula is a water-based acrylic blend spray adhesive that has milky white frost bubbles in appearance and provides immediate shear strength during installation. This eco-friendly adhesive is solvent free, emits no harmful fumes, and contains 0.0 g/ml VOC (Volatile Organic Compounds) in content, according to EPA Test Method 8260B. Spray-Lock FRP Spray Adhesive uses non-ozone depleting HFC propellant. It is one of the only spray-on adhesive products on the market that is 100% recyclable.
Shipping Info:

EcoFoil ships free via FedEx Ground. Products ship same-day on orders received before 4pm CT and typically arrive between 1-4 days. Expedited shipping options available. Call us at 888.849.3645 or contact us for more information on shipping options.
Coverage:

6 cans of Spray-Lock will cover ~600 square feet per case (~100 sq. ft. per can)
Installation Tips:

Spray-Lock FRP adhesive can be applied directly to clean, dry surfaces including properly prepared plywood, drywall, metal, FRP wall panels, ceramic tile, and more. Cover entire surface with a single, light coat. Allow 10–20 minutes for material to tack before applying your material. Test tackiness by lightly pressing your hand on the sprayed surface. If there is no transfer onto your hand, you're ready to apply. If some adhesives transfers to your hand, wait a few minutes and test the surface again.

You can also apply the spray-on adhesive directly to the product you're installing. Working time is ~8 hours, allowing plenty of time to install after the product is sprayed.

To ensure proper coverage, when using your first can, mark out 10' x 10' area and use the entire can within that area to obtain your visual reference for proper spray pattern.
Spec Sheets:
Download Spec Sheet
View full details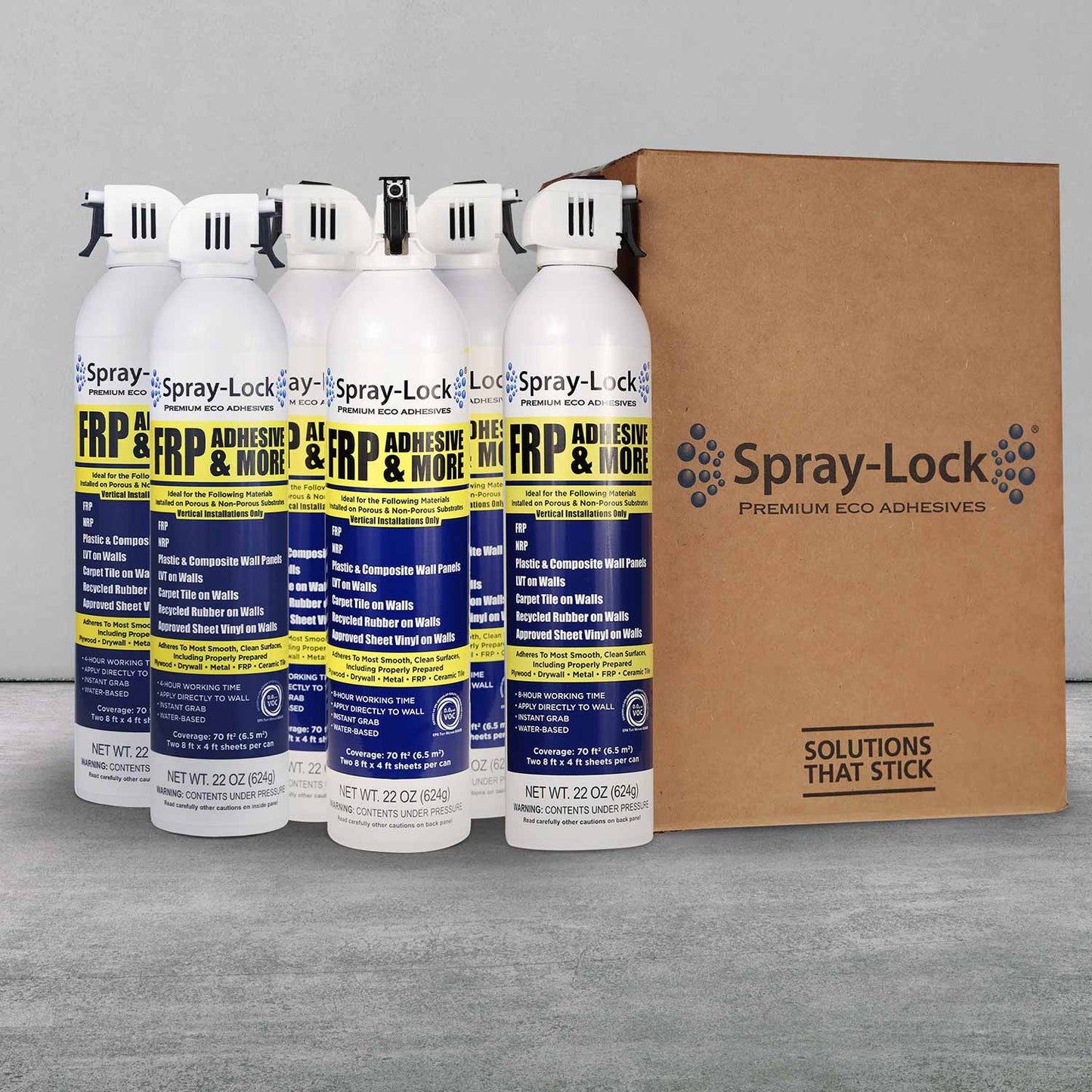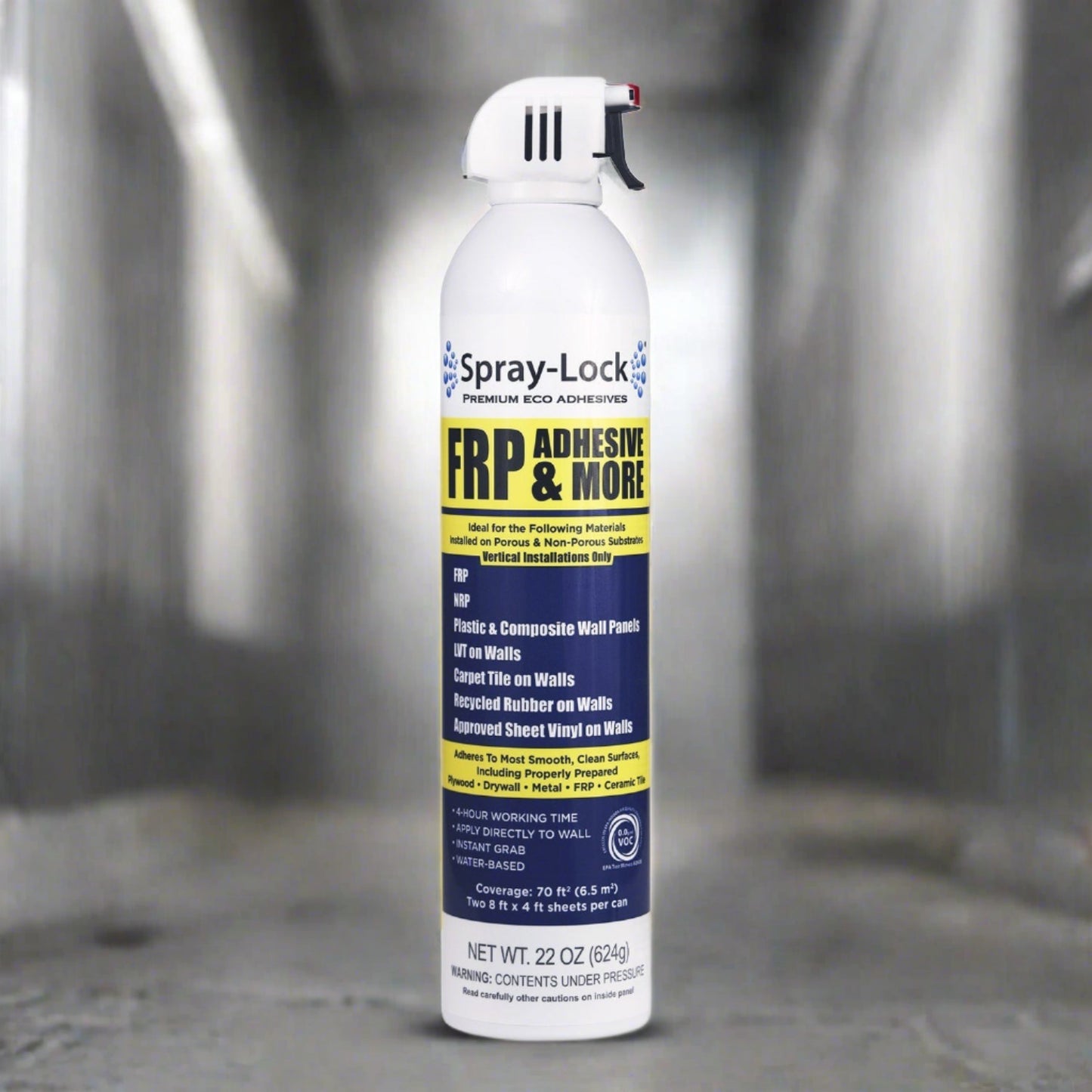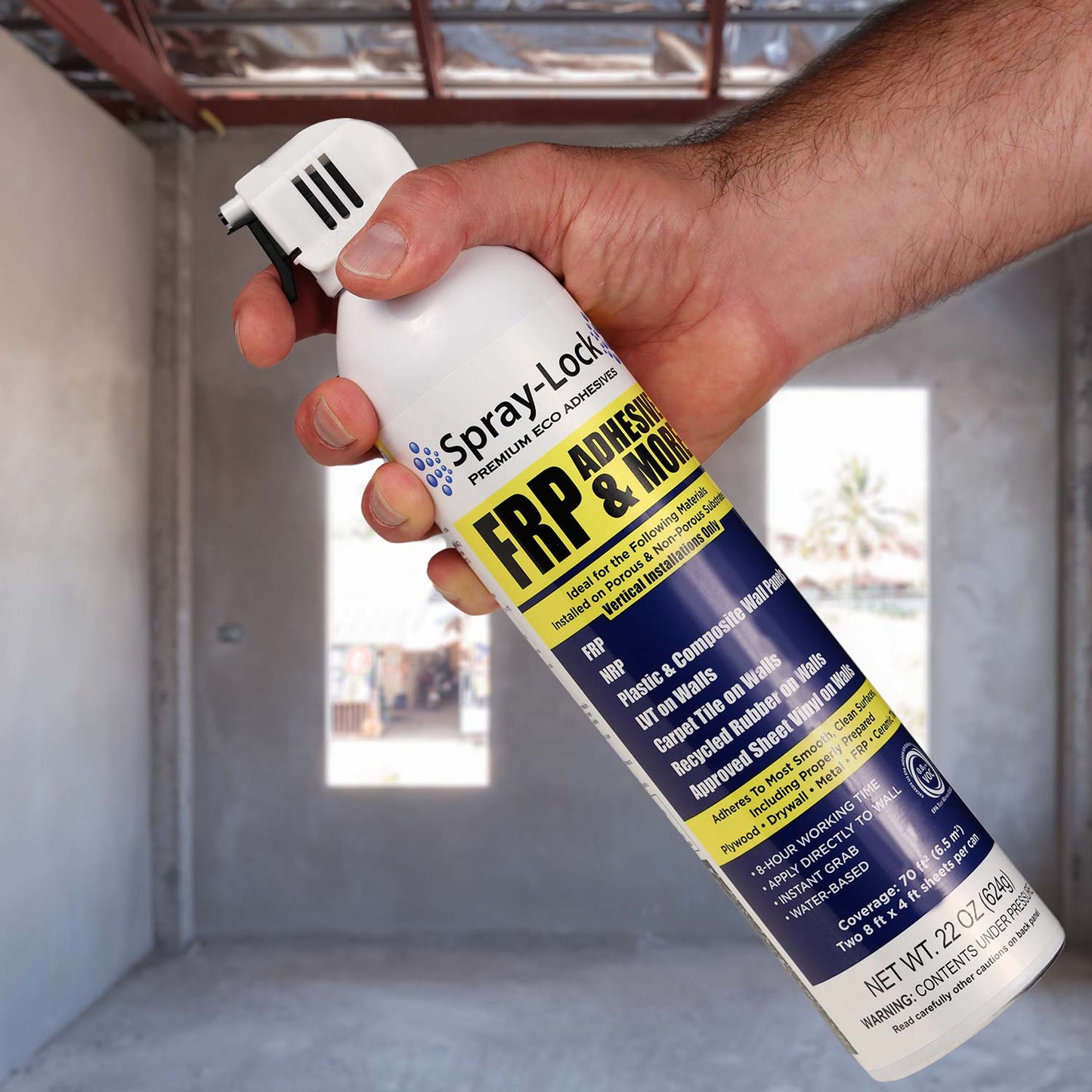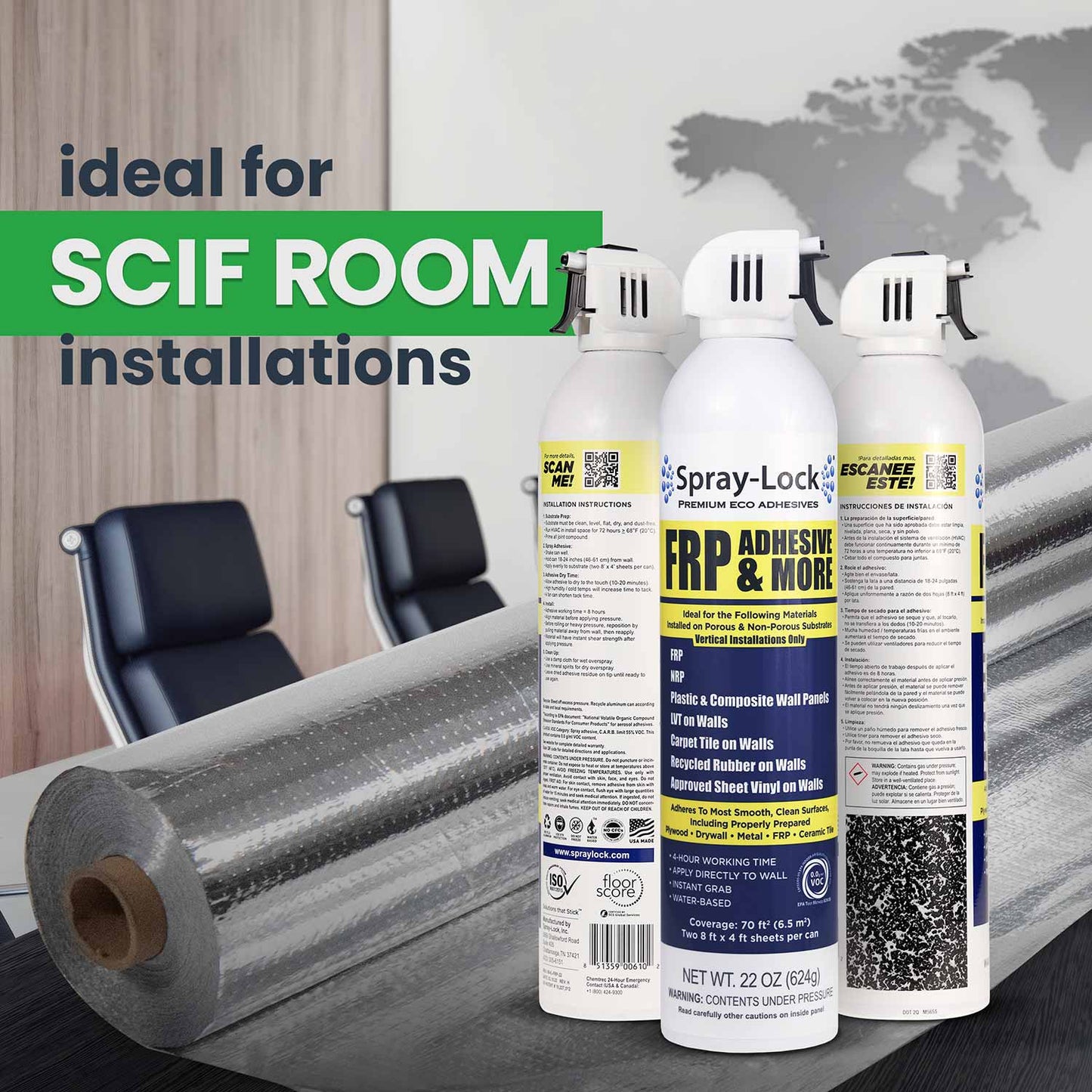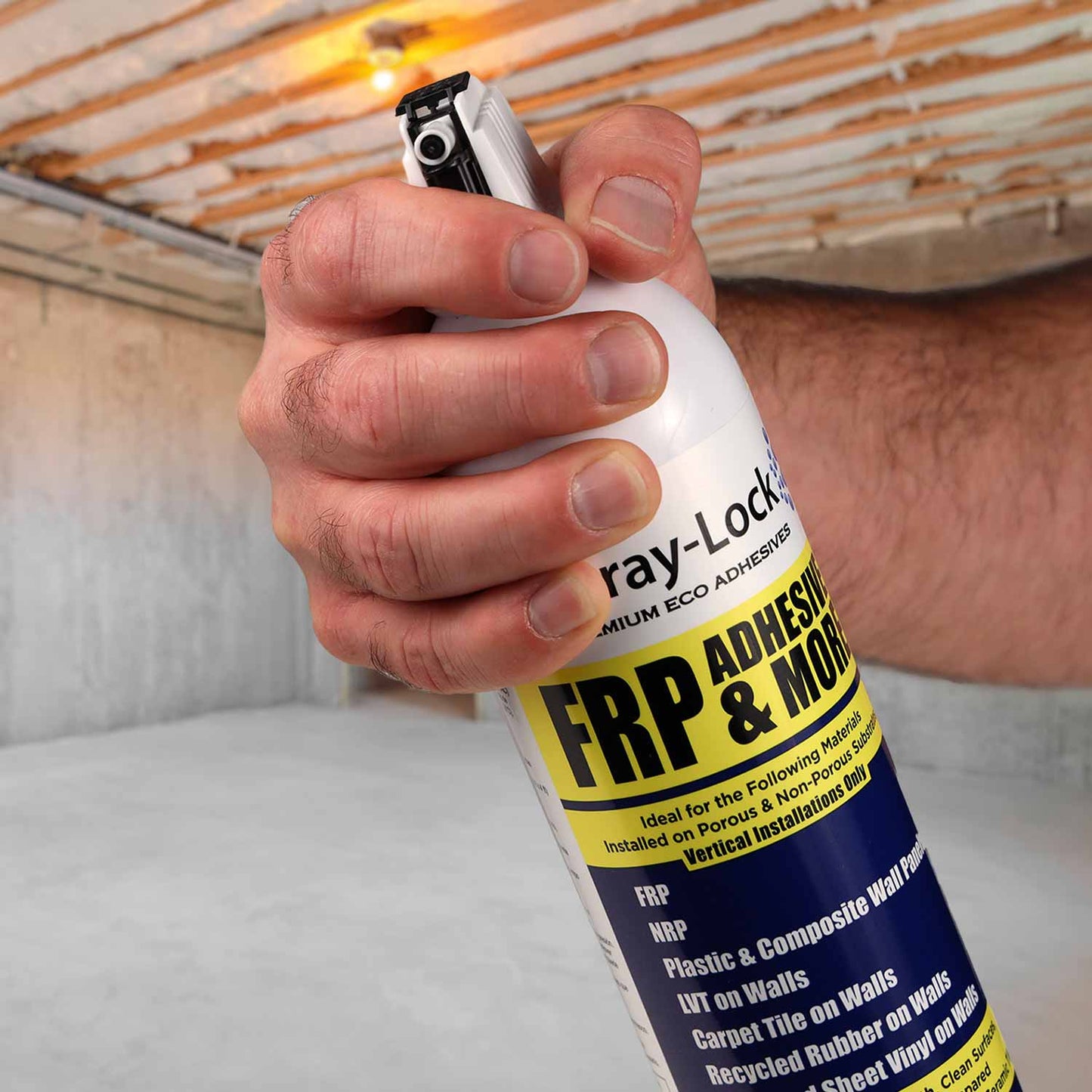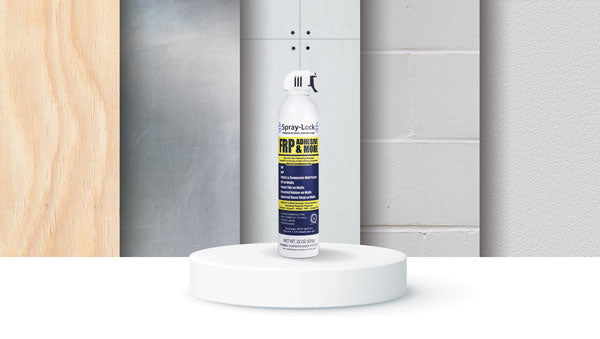 Spray adhesive for SCIF Rooms
Spray-Lock is an effective spray adhesive that adheres SCIF barrier, radiant barrier, and bubble insulation to metal, drywall, plywood, concrete block, fiberglass panels, and more.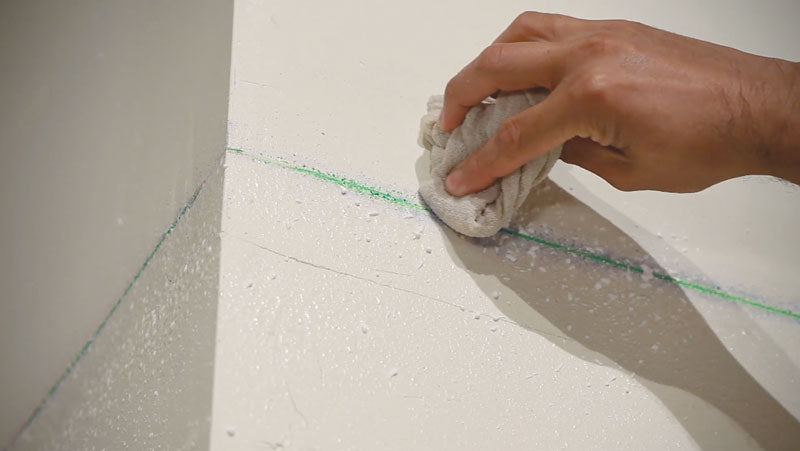 Easy clean-up
Use cardboard to shield areas you don't want to spray. Overspray areas can be wiped away with a damp cloth for fast, easy clean-up. If product has already dried, use mineral spirits to remove the unwanted adhesive.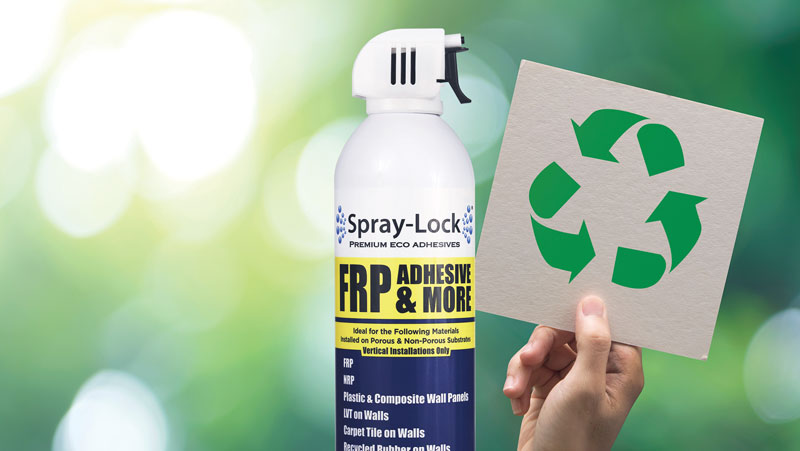 100% recyclable spray adhesive
Unlike solvent-based adhesives, Spray-Lock spray adhesive cans are 100% recyclable. Spray-Lock contains 0.02% VOCs and is one of the most eco-friendly spray adhesives on the market.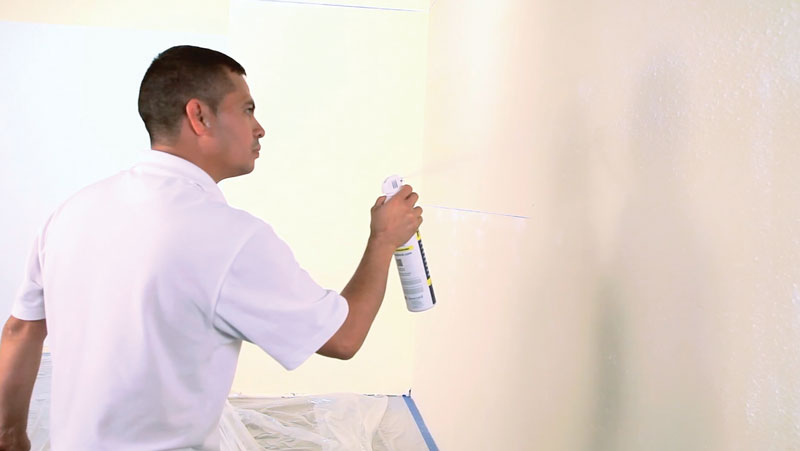 Experience faster, easier installations
Reduces labor costs with minimal prep work, fast-tack, and long working time. Material can be easily repositioned as needed. Spray-Lock spray adhesive can be applied directly onto walls and floors, or directly to your material.
Download Installation Guide
Shop Insulation Tape & Adhesives
Free, Fast Shipping

This product ships free via FedEx Ground. Expedited shipping options are also available.

Shipping and Returns

Product Expertise

Questions about Tapes/Adhesives? We're here to help with installation tips, quantity estimation, and bulk pricing.

Contact Support