Keep radiant heat out

In warmer months, protect your metal building from the elements by reflecting radiant heat away from your building.

Prevent heat from escaping

In cooler months, maintain a more comfortable temperature by reflecting interior heat back in where it belongs.

Minimizes buildup of condensation

When seams are taped, bubble insulation doubles as a vapor barrier, preventing buildup of frost and condensation on steel panels.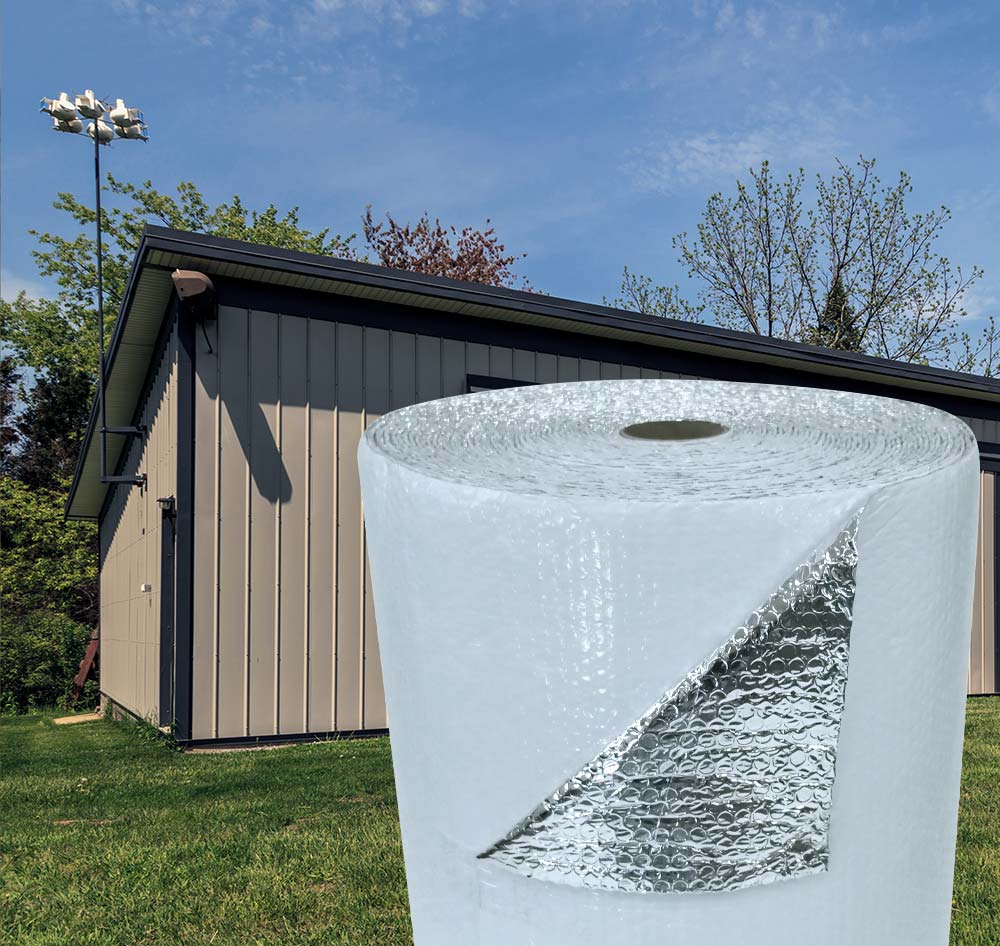 Why use EcoFoil Bubble Insulation in your metal building or pole barn?
In short, you'll save money on utility bills and greatly reduce the chances of frost and condensation forming, which can lead to costly issues down the road. Metal siding/roofing conducts heat well, which means radiant heat transfers easily on both sides of your walls or roof. This creates a challenge when running a heater inside a metal building in the winter—interior heat passes through your walls and out of your building. When you install a radiant barrier on your walls and/or roof, you're reflecting the heat back to its source. This same effect works to your advantage in the warm summer months, reflecting the sun's rays away from your building.
See how it works
A radiant barrier and vapor barrier, all in one.
When you choose Single (warmer climates) or Double Bubble (colder climates) Insulation, you're adding extra protection against build-up of frost and condensation that often forms when temperature differences are extreme on either side of your walls or roof. And when properly sealed with tape, this product also forms a vapor barrier which further prevents passage of moisture.
Double Bubble Insulation - White/Foil - 4' X 125' (500 sq ft)
Reflects heat and controls condensation in extreme/colder climates
Regular price
Sale price
$199.00
Unit price
per
Sale
Sold out
Free Shipping!
Share
View full details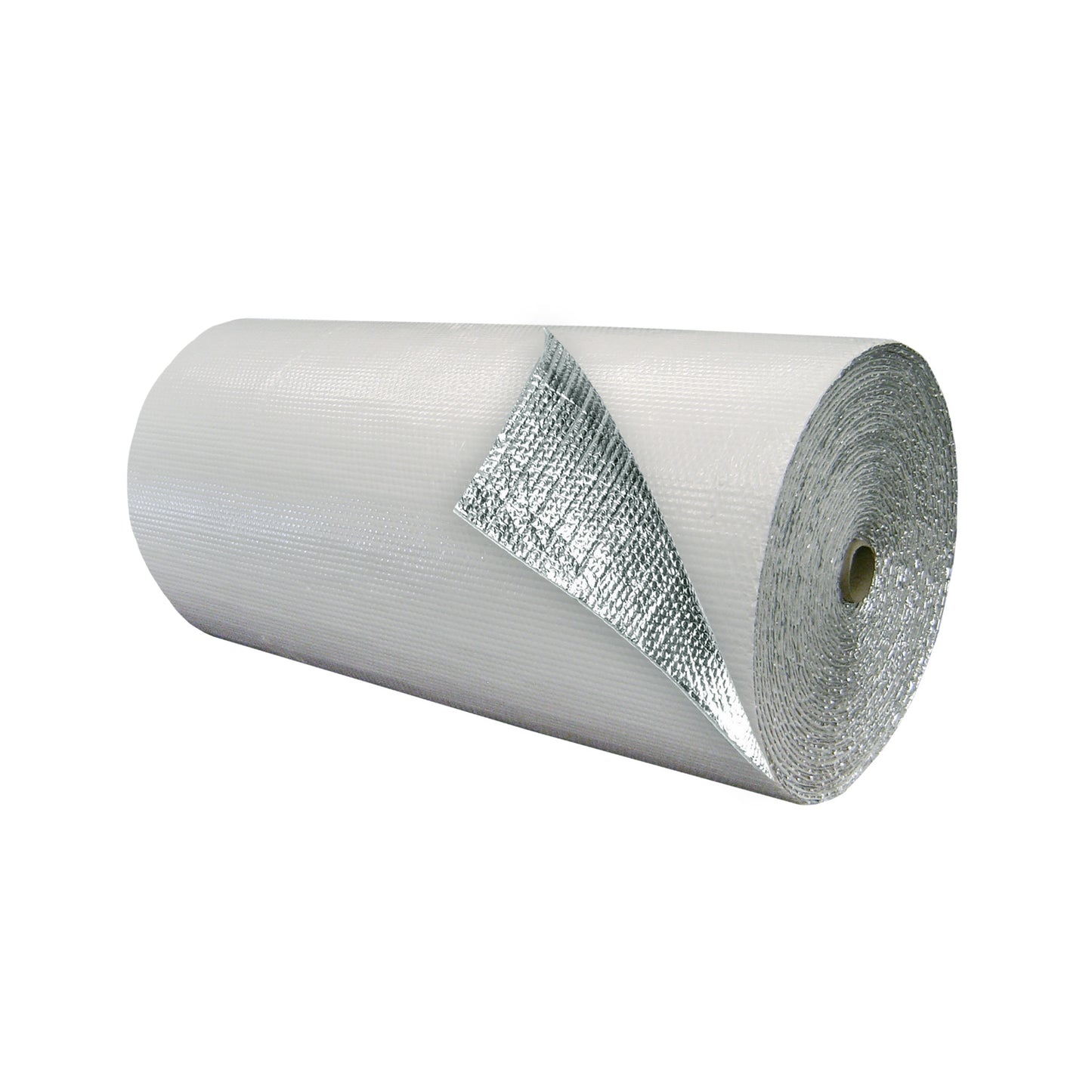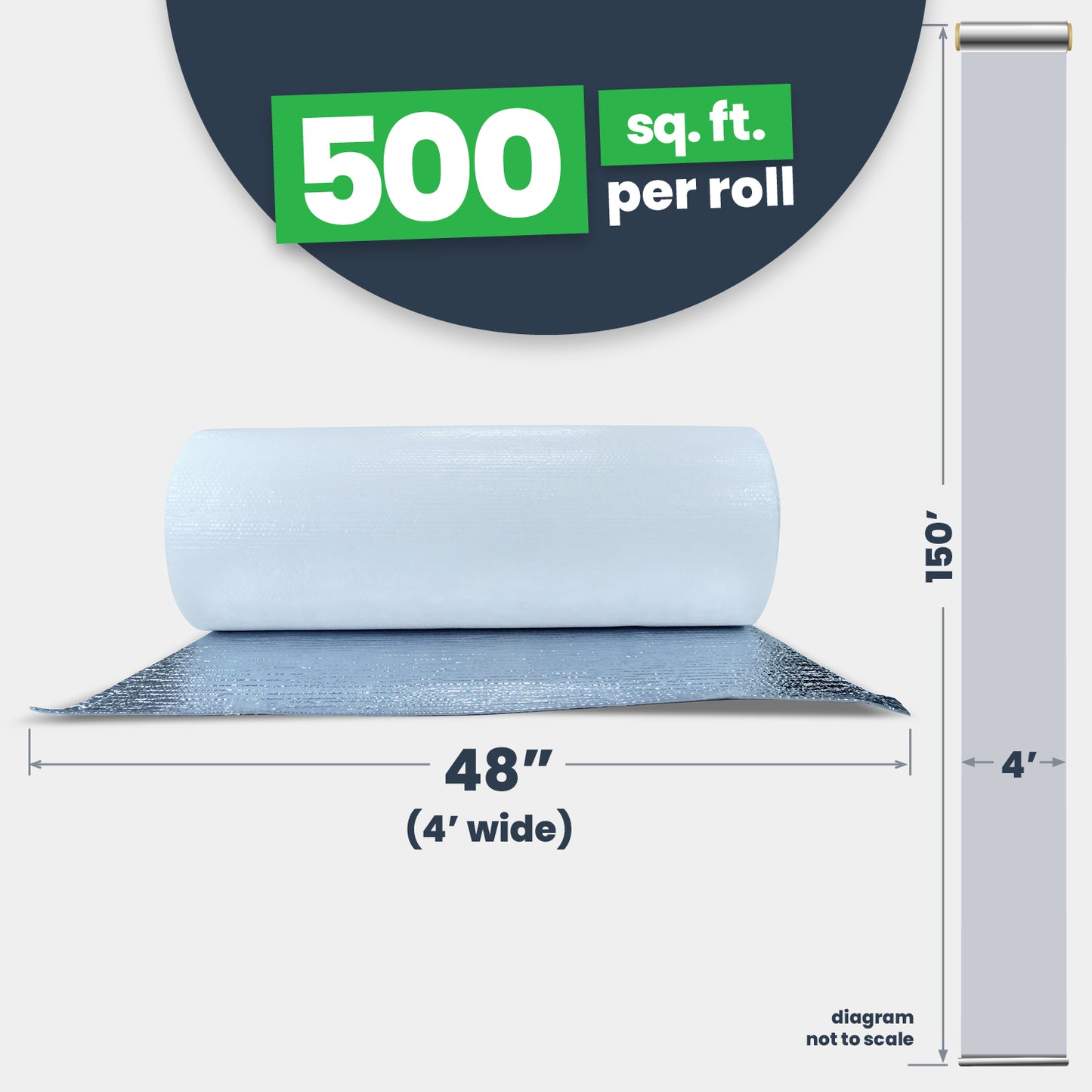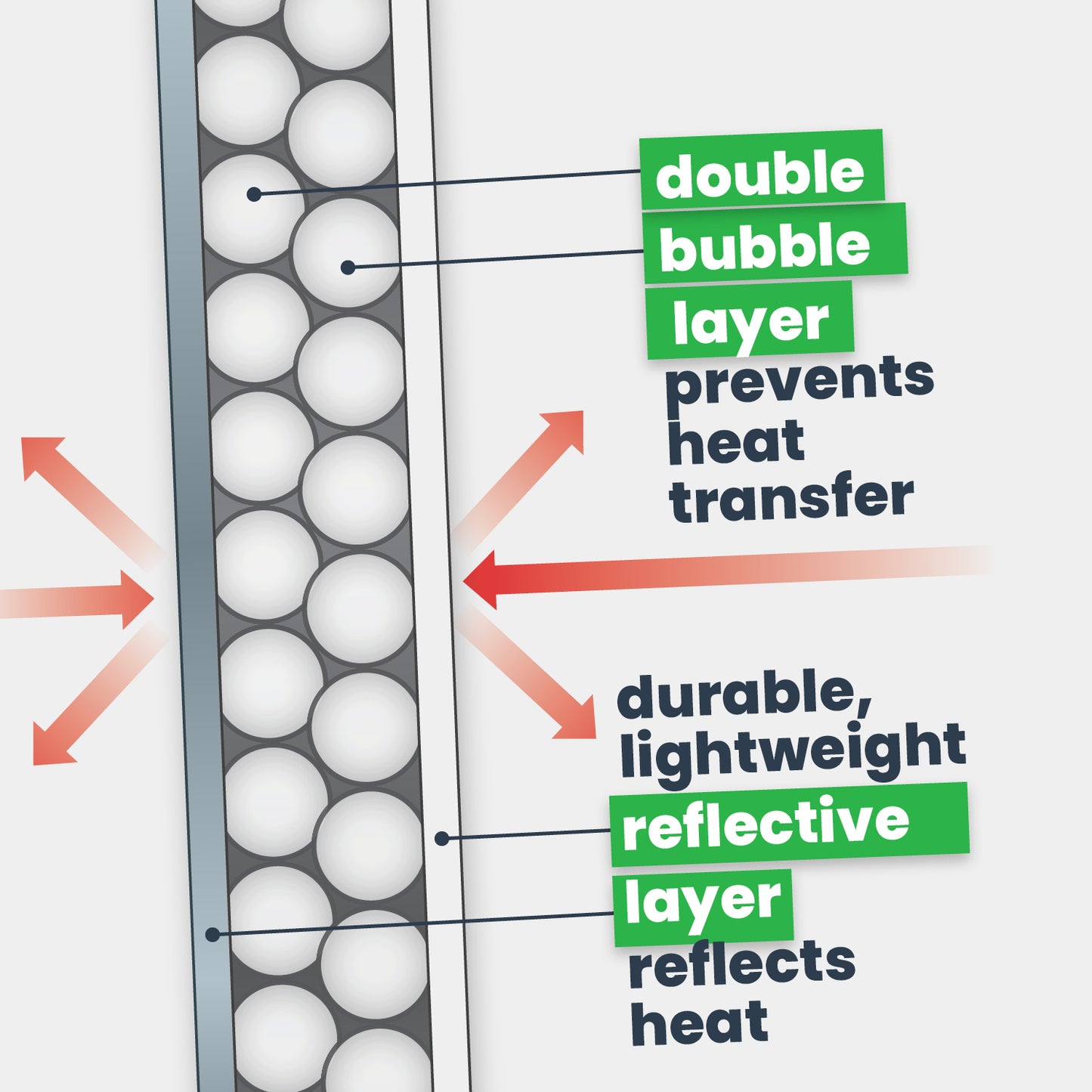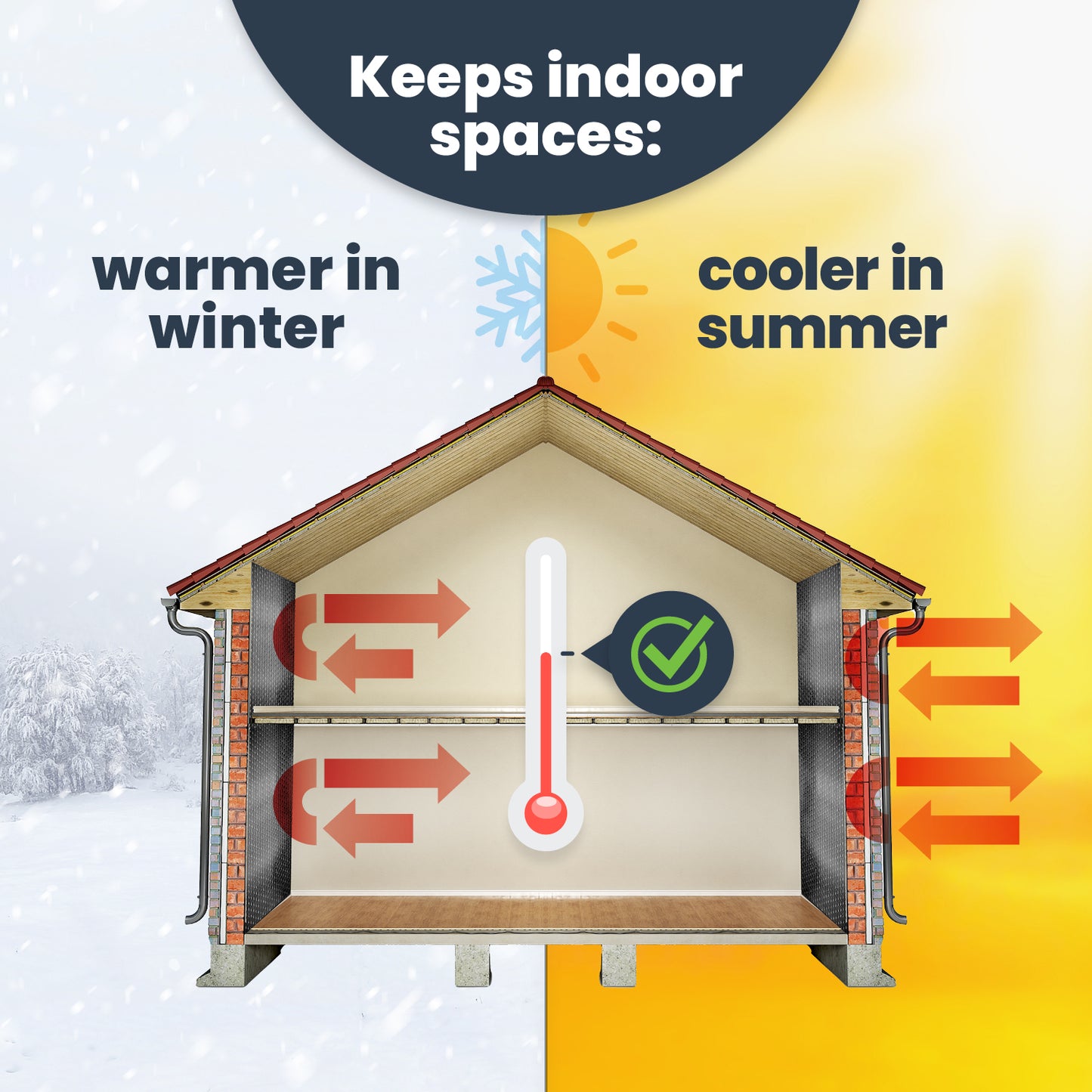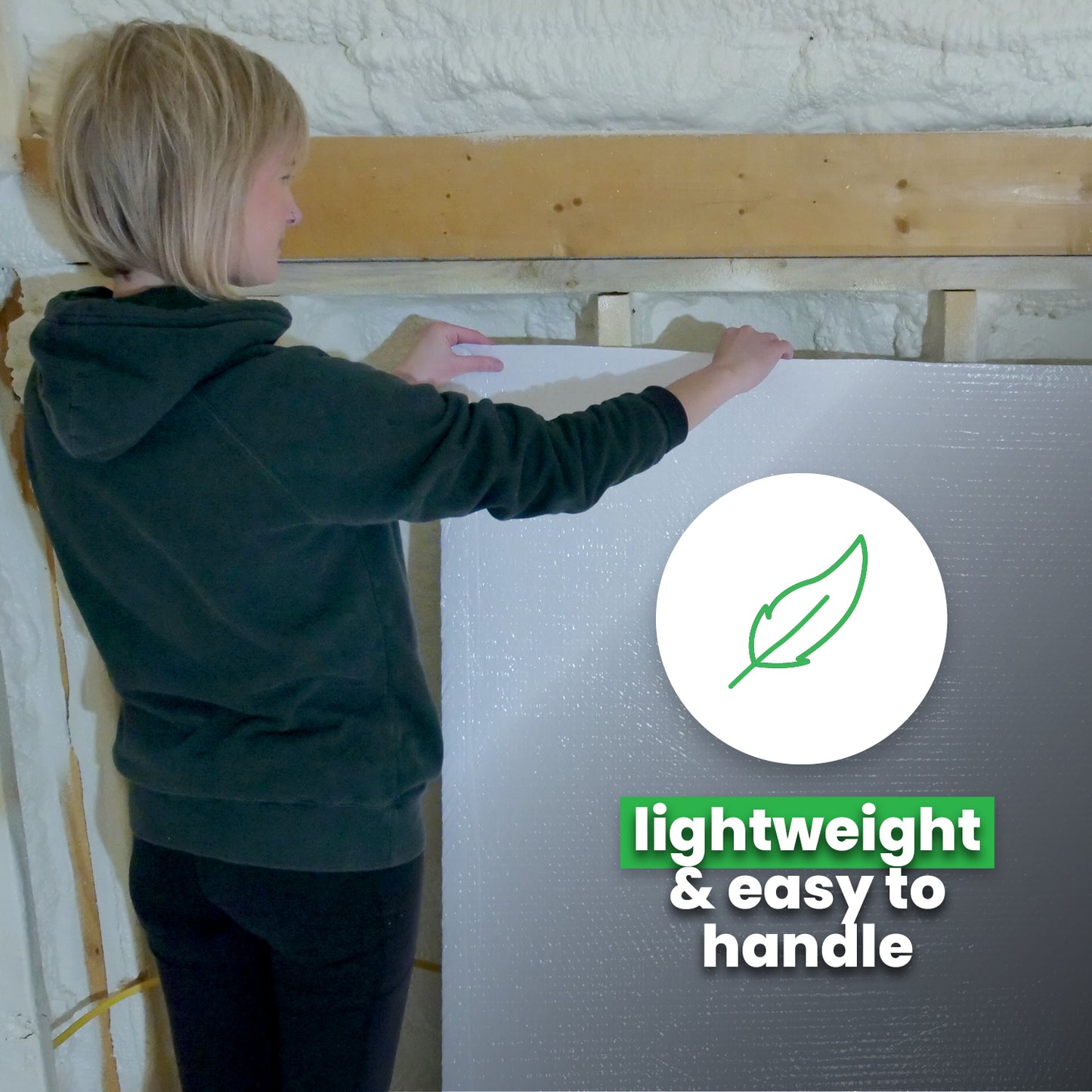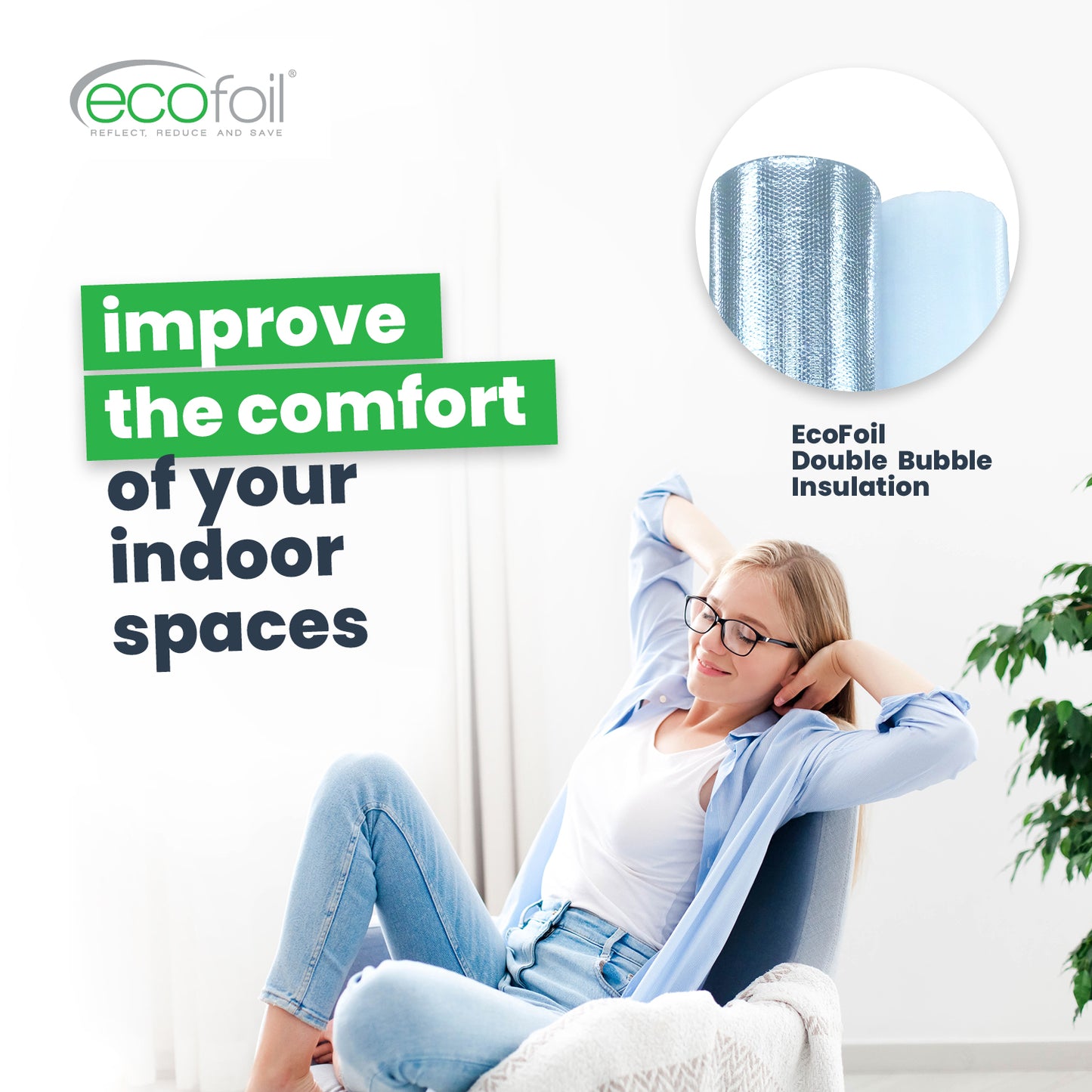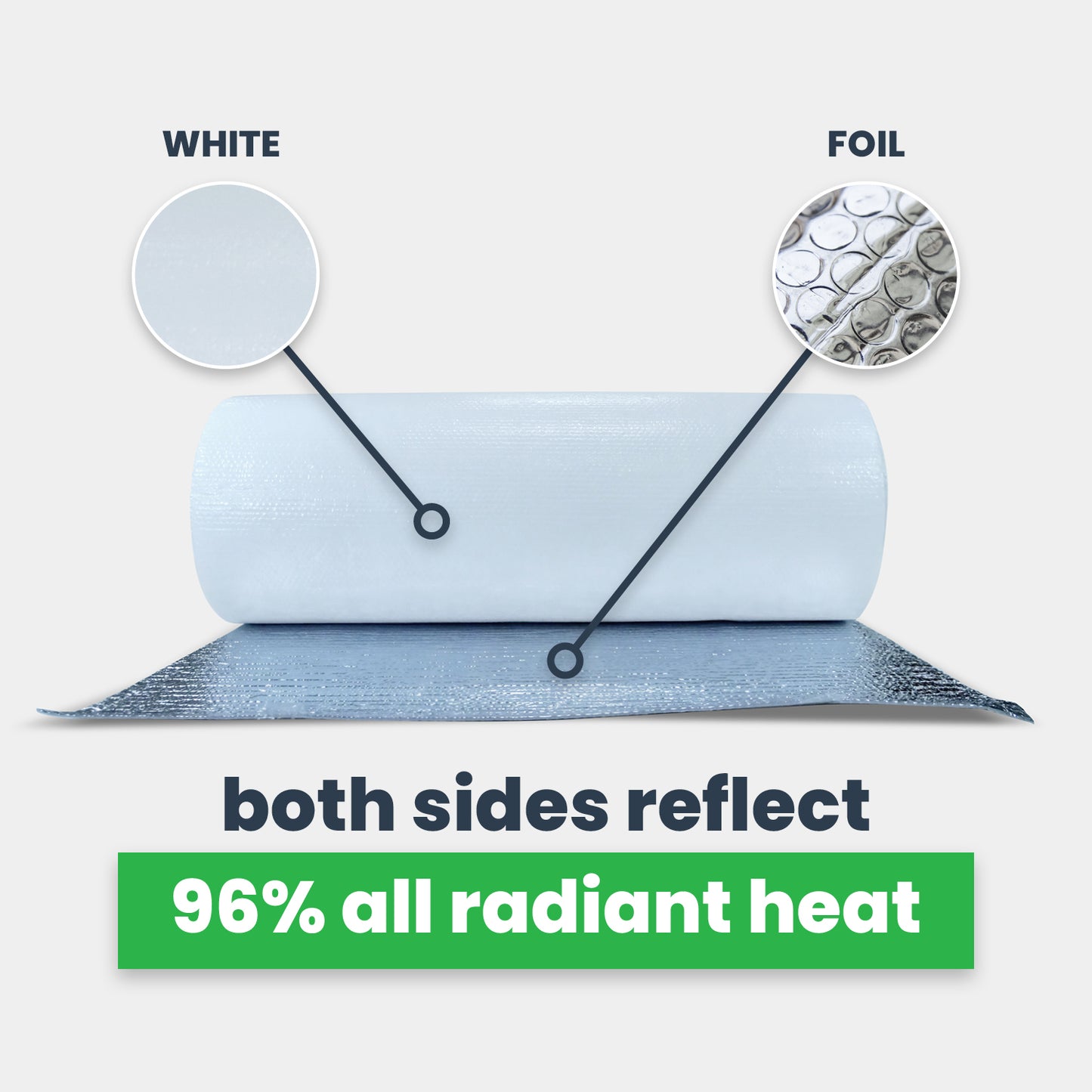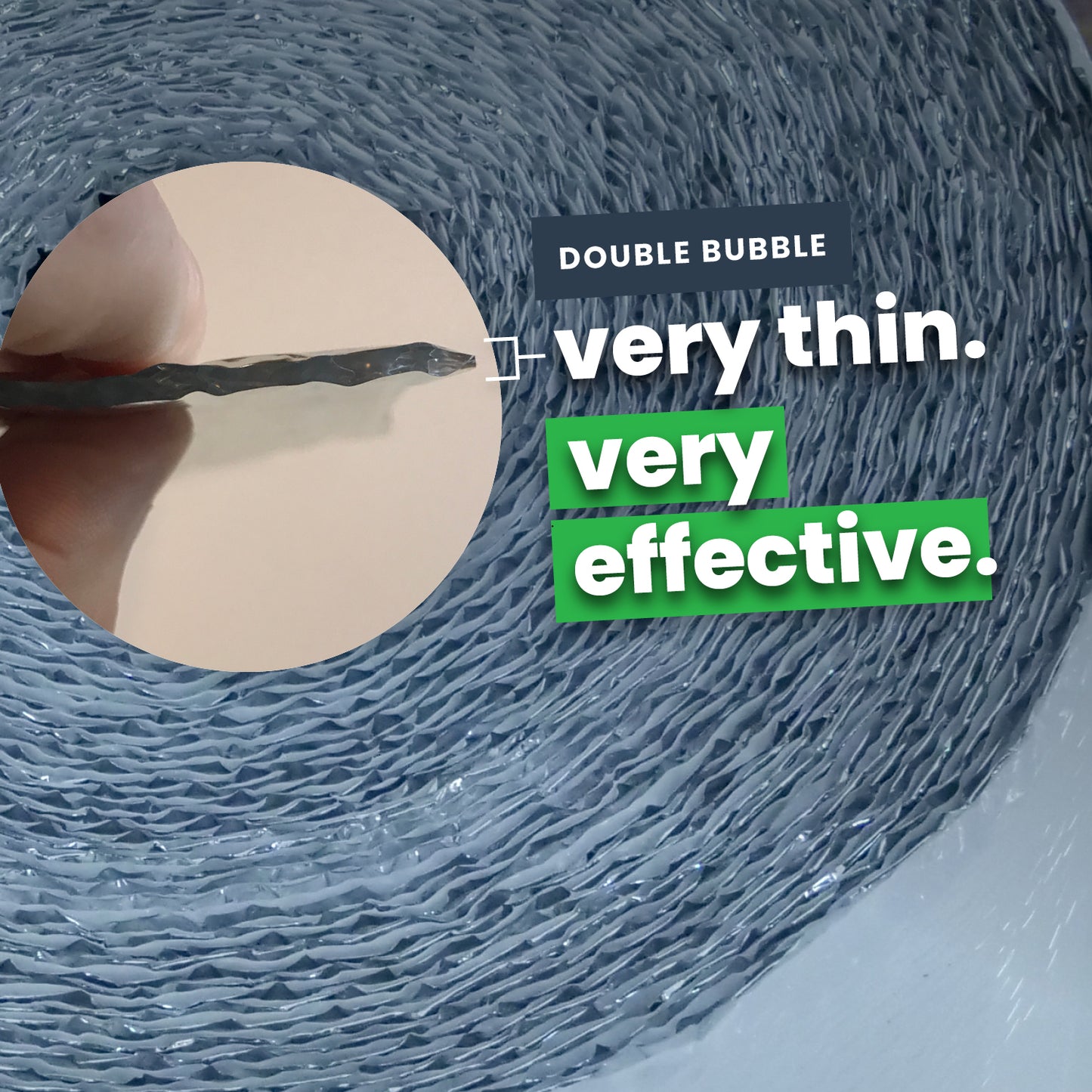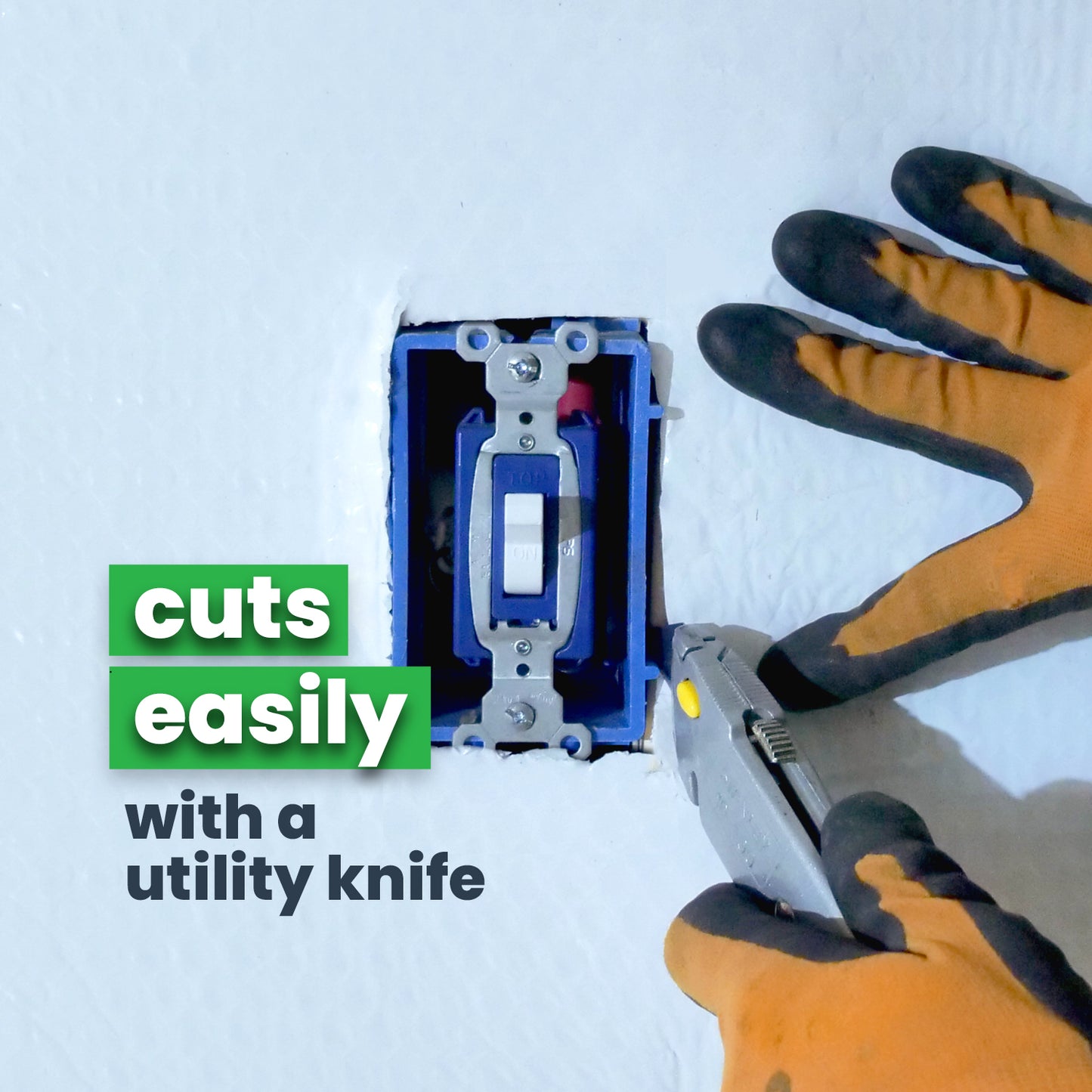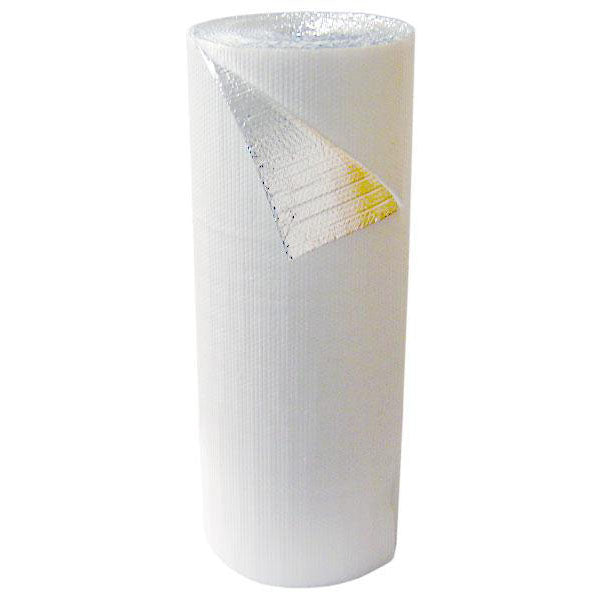 had this product in the past and cut my electric bill on the building (appr 2000. sq ft) by $40.00 a month
Double Bubble Insulation - White/Foil - 4' X 125' (500 sq ft)
Difficult Return Policy
I purchased the wrong product. When I called to return it, I was told I would need to pay a 20% restocking fee. The packing slip said a 20% restocking fee may apply. When I asked in what situations the restocking fee does not apply, I was told that the 'may apply' was reserved for extreme situations like the death of the individual who originally purchase the product. When we spoke about shipping the product back, I was told that I would need to pay the entire cost and I needed to find a carrier. I believe the cheapest I found was @ $150 (per product to ship back) for a product that cost me $200 per roll. (I bought 6 rolls so this would have been very expensive - @$900 to ship back). I was told that the 20% restocking fee pays for shipping the product to the consumer. When I told them I would gladly pay the $40 to ship the product back (the 20% restocking fee), I was told that those are negotiated shipping rates that the consumer is not able to use. I also inquired about returning the product myself without a carrier. This was not a problem as long as I returned it back to their Iowa location. The package slip had a South Carolina address on it that I stated was a lot closer to me. I was told that this location was new and not a accepting returns. Next time I will buy products on Amazon where returns are hassle free.
Great Product
Best insulation by far! My home is cold now!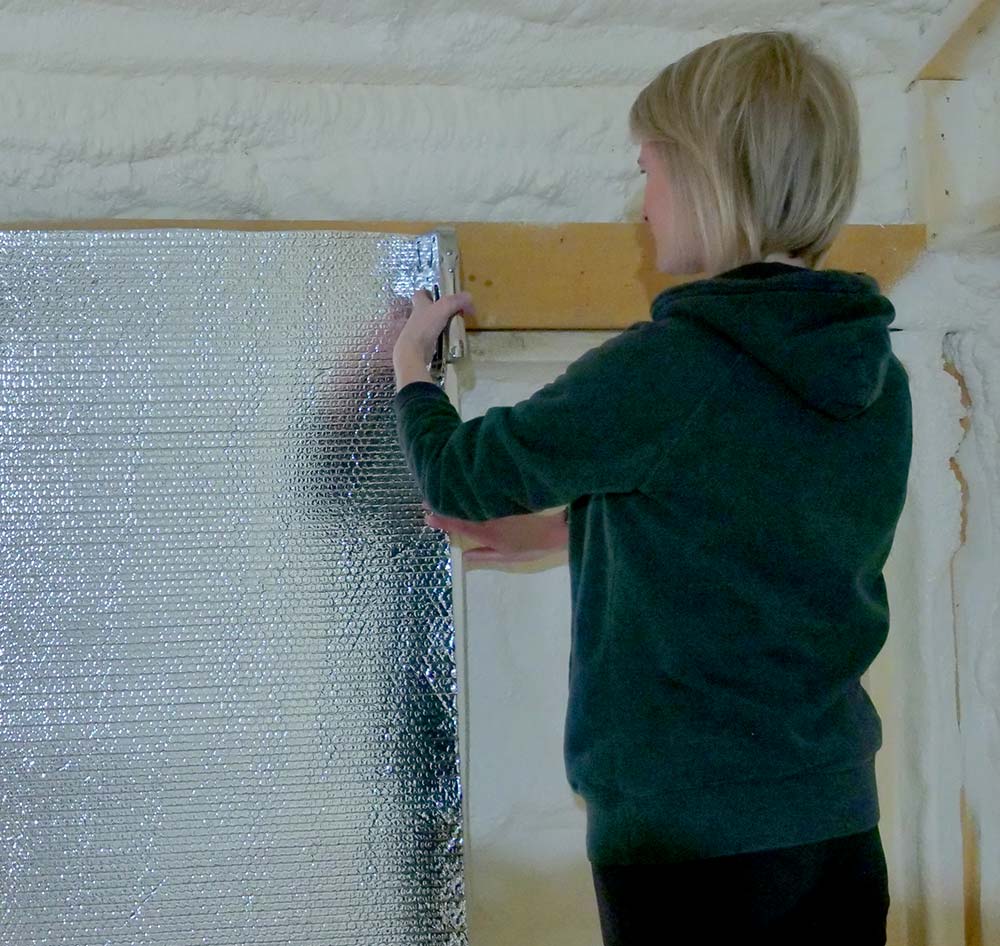 Lightweight, durable, and installs easily
EcoFoil Bubble Insulation is a lightweight, durable, and safe product that is easy to install without any special clothing or breathing equipment required. EcoFoil Bubble Insulation can be installed quickly and easily in new and existing buildings—simply staple the product to exposed wall studs, and tape the seams to create a vapor barrier which locks out moisture. For optimal results, make sure there's an air space on at least one side of the material—it shouldn't be sandwiched tightly between two surfaces. If you live in a colder climate, choose Double Bubble which offers extra condensation protection. If you live in a warmer environment, Single Bubble will be enough since temperature differences between the interior/exterior of your building will be less extreme. For more information on installing Bubble Insulation Radiant Barrier in your metal building, check out the links below.
What you'll need:
Scissors or sharp knife

Tape (for seams)

1-2 people
Metal Building Insulation Installation Instructions:
Recommended products: Bubble Foil Insulation
Metal Building Insulation
More About Metal Building Insulation
When insulating a metal building, a vapor barrier is an important factor. Since steel conducts heat well, a metal building naturally transfers heat energy in and out very freely. The moisture inside of an uninsulated building will easily form condensation on the inside of the steel panels when there is a significant temperature difference outside the building. Using EcoFoil Bubble Insulation resolves this problem by reflecting radiant heat to keep the temperature differential off of your buildings steel panels. All of our bubble insulations also have a perm rating of less than 1.0, which classifies them as a full vapor barrier. Being a vapor barrier prevents moisture from passing through our insulation and getting to the steel panels where it can turn into condensation.
There's a large variety of insulation options when it comes to metal buildings. The most common types of metal building insulation are radiant barrier, fiberglass insulation, rigid foam insulation and spray foam insulation. Fiberglass and other traditional insulations for metal buildings resist heat loss by conduction and convection but has little effect on radiant heat gain/loss. Radiant heat can account for up to 70% of a buildings overall heat gain or loss. This is why we recommend EcoFoil bubble insulation for most metal building applications. It's important to know that EcoFoil bubble insulation can absolutely be used in conjunction with other forms of traditional insulation for a combination to work against all 3 types of heat transfer. To get a more in depth explanation of heat transfer and how radiant barriers work, check out our How Does A Radiant Barrier Work page.
EcoFoil Bubble Insulation comes in different sized rolls and can be ordered with foil on both sides of it or foil on one side and white on the other. Both of these products will work in the exact same way. Many people choose to use the EcoFoil Double Bubble White Insulation if the product will be left exposed as it gives the metal building a nice clean, bright finish.
Why use EcoFoil in your metal building?
EcoFoil Bubble Insulation is the recommended product for use in metal buildings. It's designed to be installed in the walls and roof to help keep your building cooler in the summer and warmer in the winter.
Benefits of Bubble Insulation:
Reflects 96% of radiant heat - Find out how a radiant barrier works
Works in both warm and cold climates
Keeps large temperature differentials off of your steel panels to prevent condensation from forming on them
Bubble insulation is a full vapor barrier (when seams are taped) that blocks interior moisture from getting to steel panels, also preventing condensation
Very durable and can't be ripped or torn by hand
Lightweight and easy to handle
Safe to handle and requires no special clothing or breathing equipment