Keeps radiant heat out of ducts

Cool, air conditioned air will maintain its temperature in your ducts, even when the room's temperature is high.

Prevents heat from escaping

Insulates heating systems by reflecting its heat back into the ducts and prevents cold air from entering.

Improves HVAC system efficiency

When used with spacer strips, EcoFoil's HVAC duct wrap has an R-Value of 8 and greatly improves HVAC system efficiency.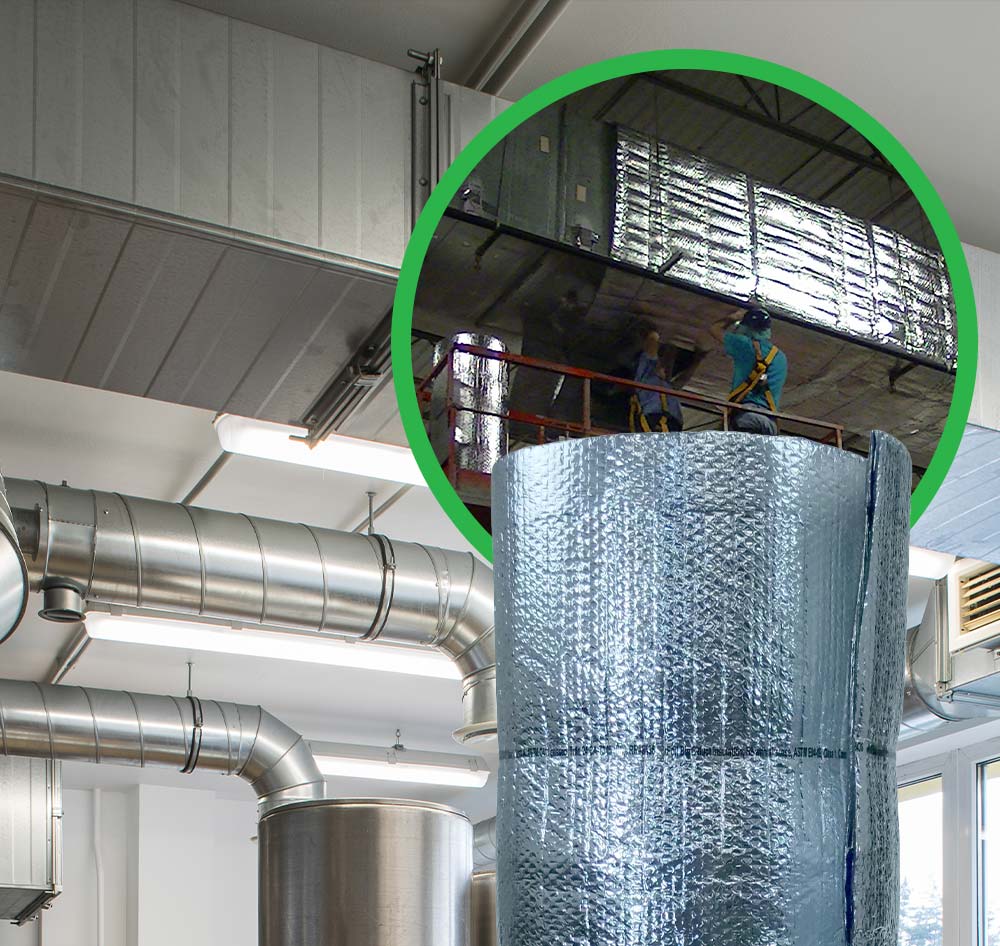 Why insulate your ducts with HVAC bubble insulation?
Insulating your HVAC ductwork with radiant barrier can improve energy efficiency, enhance comfort, reduce noise levels, improve air quality, and extend the lifespan of your HVAC system. By reducing heat loss or gain through your ductwork, radiant barrier insulation can help maintain a consistent temperature throughout your home, while also preventing mold growth and reducing energy bills.
See how it works
Works in any climate
Whether you need to cool or warm your building, HVAC duct wrap insulation can help minimize heat gain or loss as air travels through your ducts, allowing your heating and cooling systems to work more efficiently all year long. EcoFoil R-8 HVAC Duct Insulation Wrap is designed for application on all types of ductwork—circular, rectangular, or square—within residential or commercial buildings. However, it is important to note that this product is not suitable for outdoor use.
R-8 HVAC Duct Wrap Insulation - 4' x 50' (200 Sq Ft)
Prevents heat from radiating into or out of duct systems
Regular price
Sale price
$178.00
Unit price
per
Sale
Sold out
Free Shipping!
Share
View full details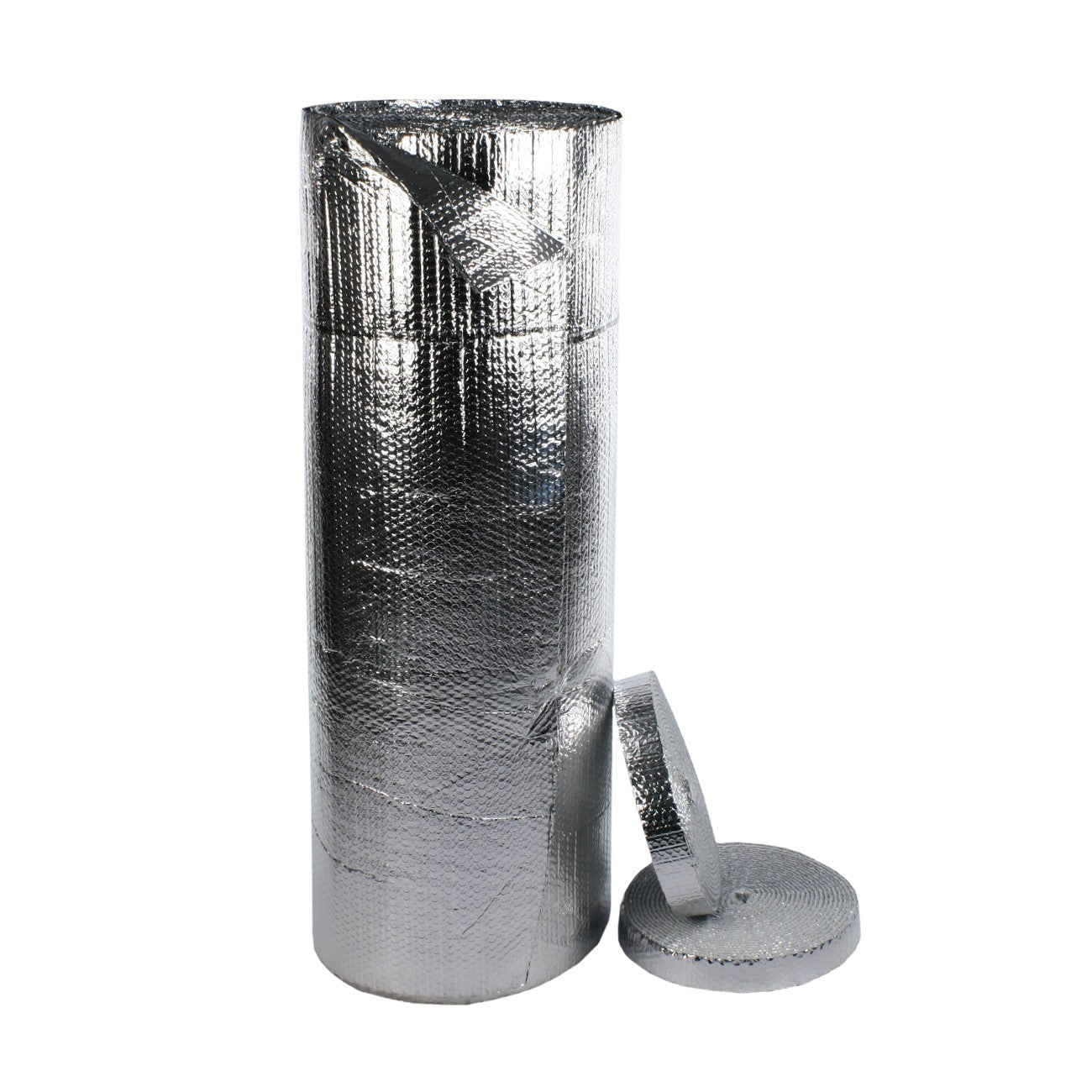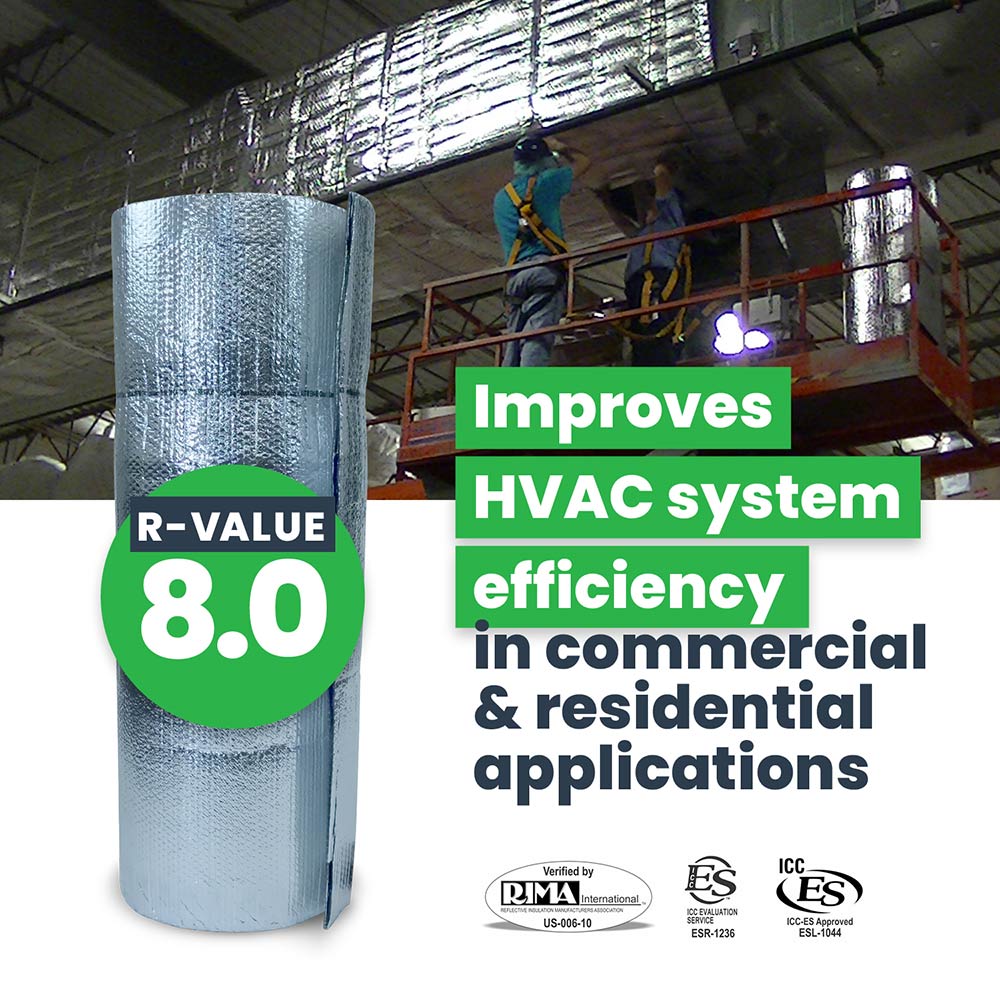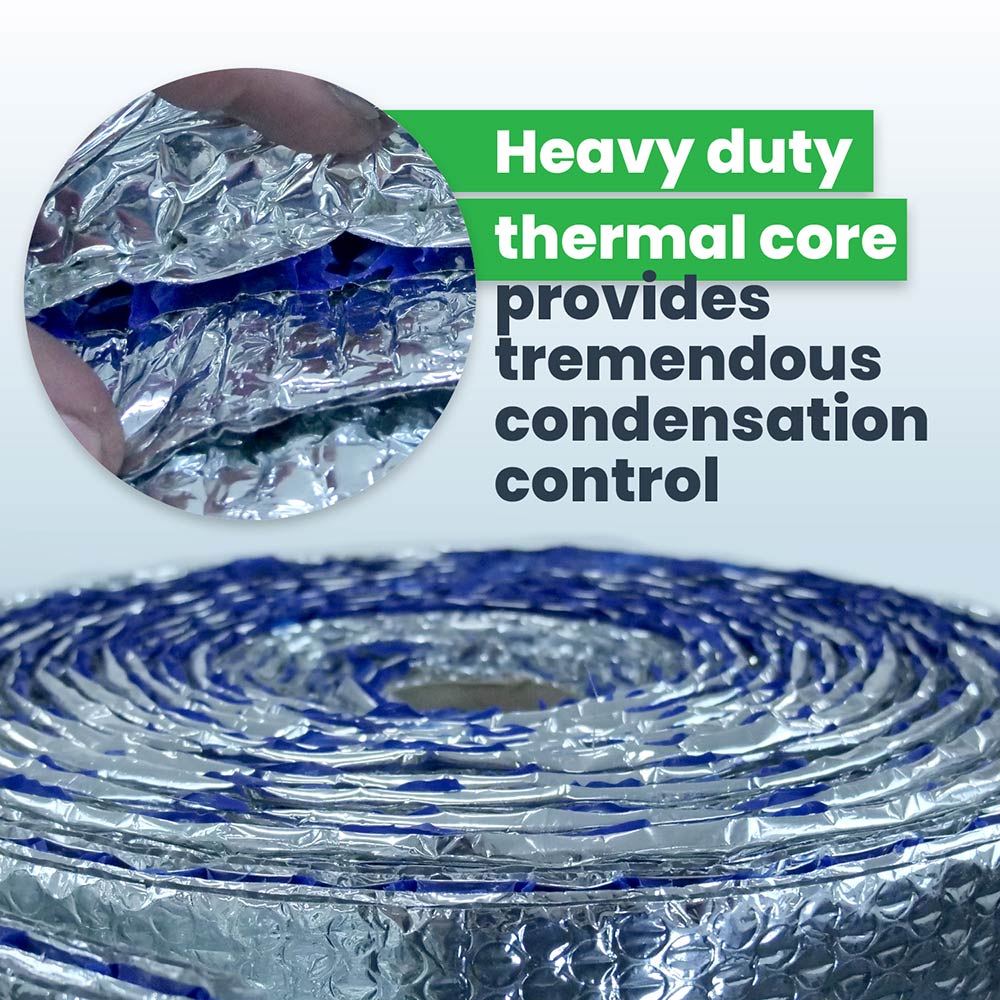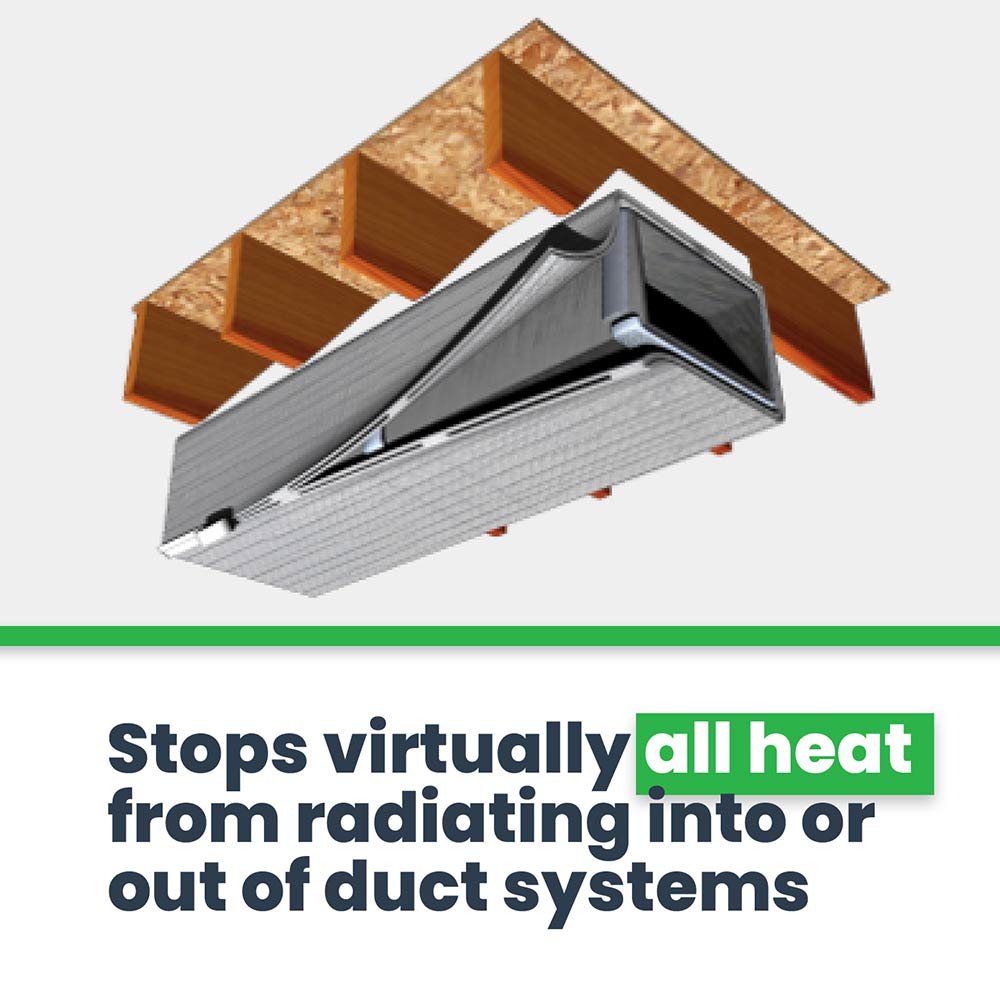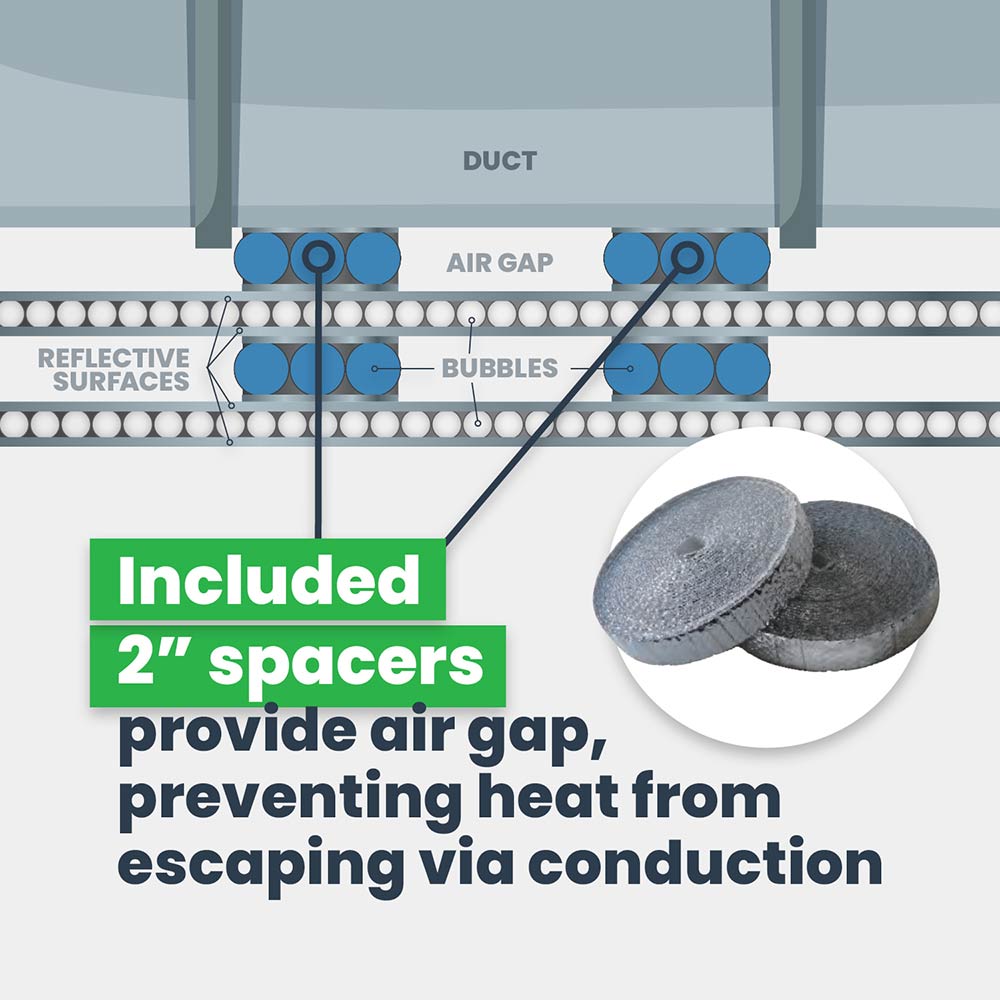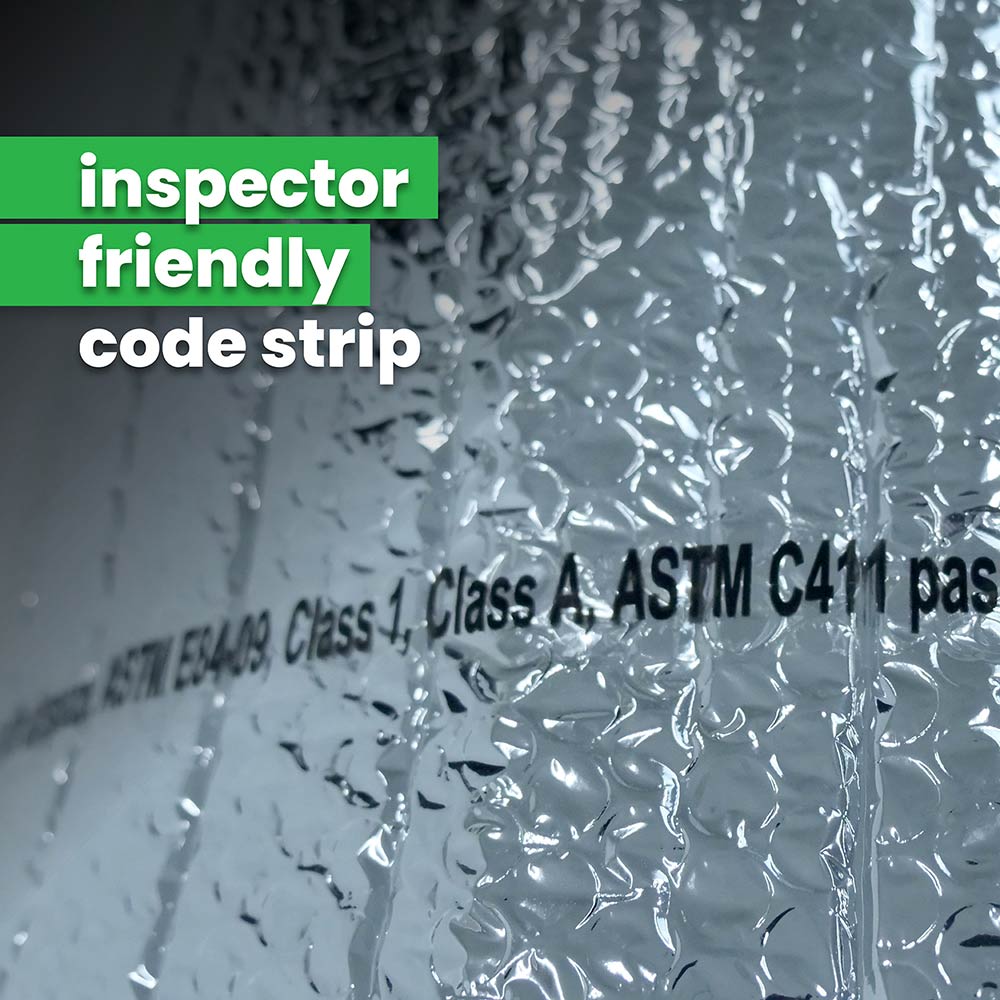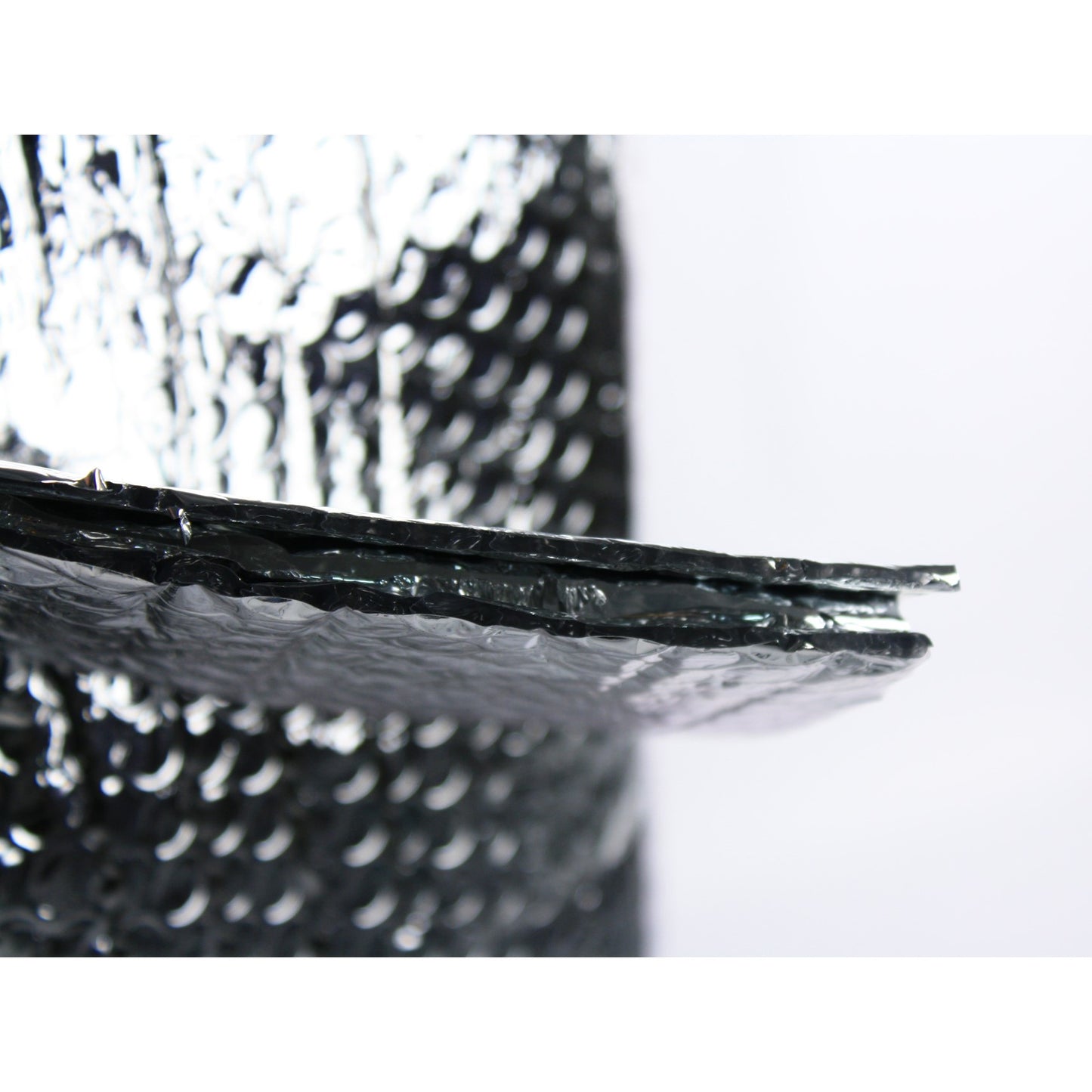 Fast Shipping!
I'm always impressed when my order arrives a day or two after placing the order. Amazon Prime isn't even that good!
Excellent Product
This is my go to product for duct insulation. Most of my work has been in 50 year old houses, so the prep work is most of the job, cleaning and sealing the old sheet metal ducts. R-8 HVAC Duct Wrap insulation is the icing on the cake. I have noticed that side by side with other products outside in the sun, the reflection from this duct Wrap will blind you compared to the other products I have used in the past. It has translated into some impressive savings when comparing before and after heating and cooling bills.
Deeply buried ductwork
We're using the R-8 duct insulation for ventilation ductwork in our unconditioned attic. It will be buried in cellulose insulation. Insulating mainly to avoid condensation. Easy and clean to work with.
Ecofoil
Easy to install & can tell difference in heat already
Impressive Results!
I had an installer install the wrap on my galvanized duct work in my crawlspace. Almost all of my original insulation sloughed off over time (1973 home) due to condensation and no vapor barrier in the space. I took readings with my infrared thermometer before and after install. My average temperature from the vents was raised 8.2 degrees! I should have done this 7 years ago when I bought the house.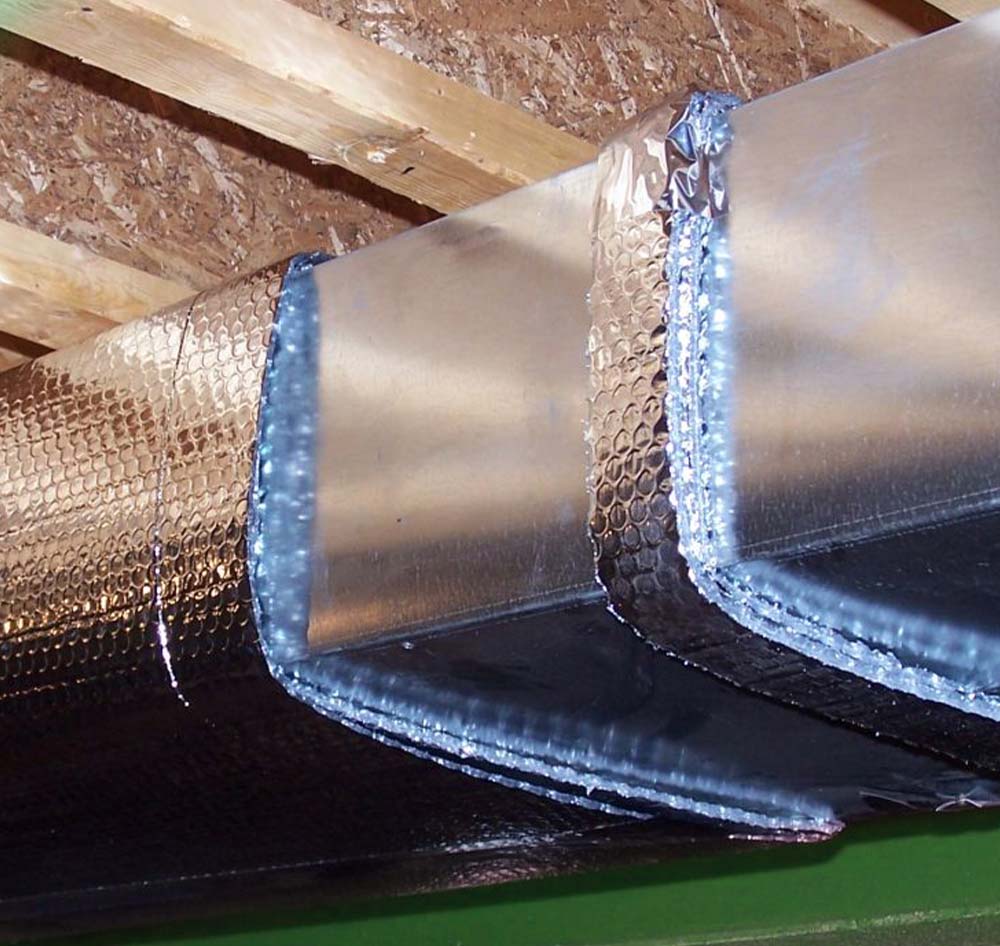 Installing EcoFoil ductwork insulation is easy
EcoFoil R8 HVAC Duct Wrap Insulation is very durable, yet clean, lightweight, and flexible. It is easy to install and safe to handle with no special clothing or breathing equipment. Install spacer strips (included) around your duct to provide an air gap. Next, wrap the HVAC bubble wrap around your duct, using EcoFoil Premium HVAC tape to seal the seams.
What you'll need:
Scissors or sharp knife

HVAC Tape for seams

1–2 people

Spacer strips (included)
Ductwork Insulation for HVAC systems Installation Instructions: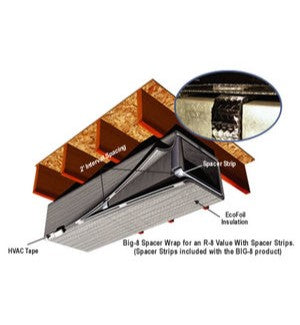 Installing around ducts
Standard installation around HVAC ducts of all shapes and sizes.
Download Instructions
(PDF)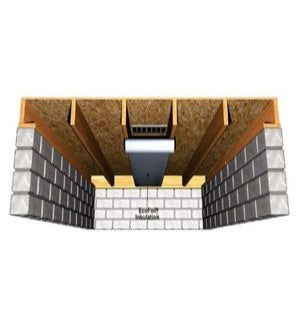 Insulating vents under floor joists
If you'd like to insulate a vent under a floor joist, EcoFoil's floor joist insulation is the product of choice. Pre-cut to either 16" or 24" width for fast, easy installation.
Download Instructions
(PDF)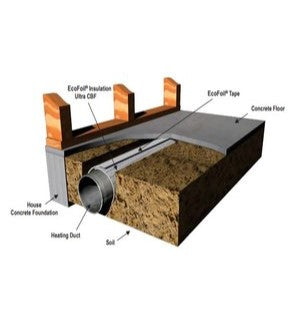 Insulating ducts under concrete
To insulate a duct that runs under concrete, EcoFoil's Under Concrete Slab insulation is the best product to choose. This versatile product easily wraps around underground ducts and reflects radiant heat back to its source.
Download Instructions
(PDF)
Recommended products: R8 Bubble Wrap Duct Insulation
Regular price

Sale price

$178.00

Unit price

per

Free Shipping!

Regular price

Sale price

$26.79

Unit price

per

Free Shipping!
Ductwork Insulation for HVAC systems