Prevents mold & mildew

Keeps moisture out of your crawl space and creates a vapor barrier when seams are taped.

Reflects radiant heat

Reflective insulation redirects heat back into your home, making your floors warmer in winter.

Increases HVAC efficiency

Saves money year-round by preventing heat gain/loss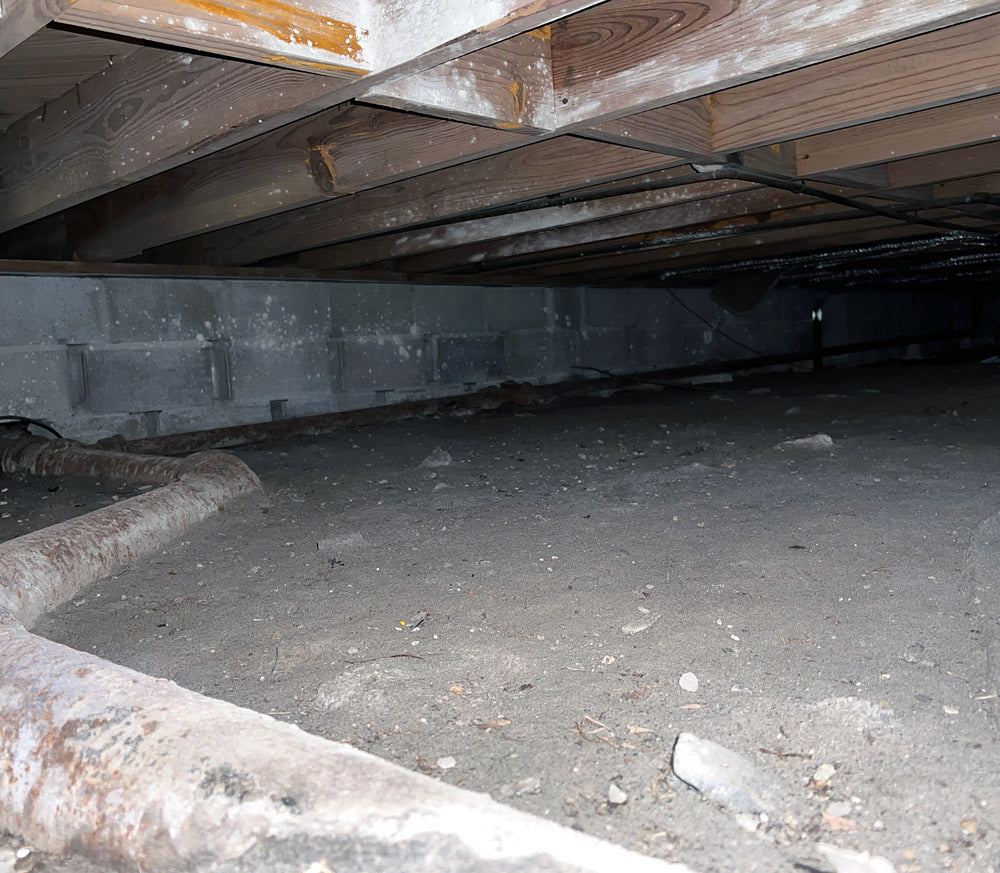 A poorly insulated crawl space could cost you a fortune.
In cold winter months, warm indoor air can easily escape into your crawl space, forcing your HVAC system work extra hard to regulate your indoor temperature. In warmer months, air that is damp and warm can seep into your home, causing your air conditioning to work harder. Regardless of the outdoor temperature, radiant heat can easily flow through your crawl space in both directions. By installing reflective bubble insulation, you can fix these problems and ensure your home is safe from moisture and mold.
See how it works
15% of heat loss can be attributed to a poorly insulated crawl space
When you install reflective bubble insulation under or between floor joists, it will reflect radiant heat back into your home. This can save you a great deal on energy bills and prolong the life of your HVAC system.
Floor Joist Insulation - 16" x 125' (166.63 sq. ft.)
Reflects heat and controls condensation in extreme/colder climates
Regular price
Sale price
$89.00
Unit price
per
Sale
Sold out
Free Shipping!
Share
View full details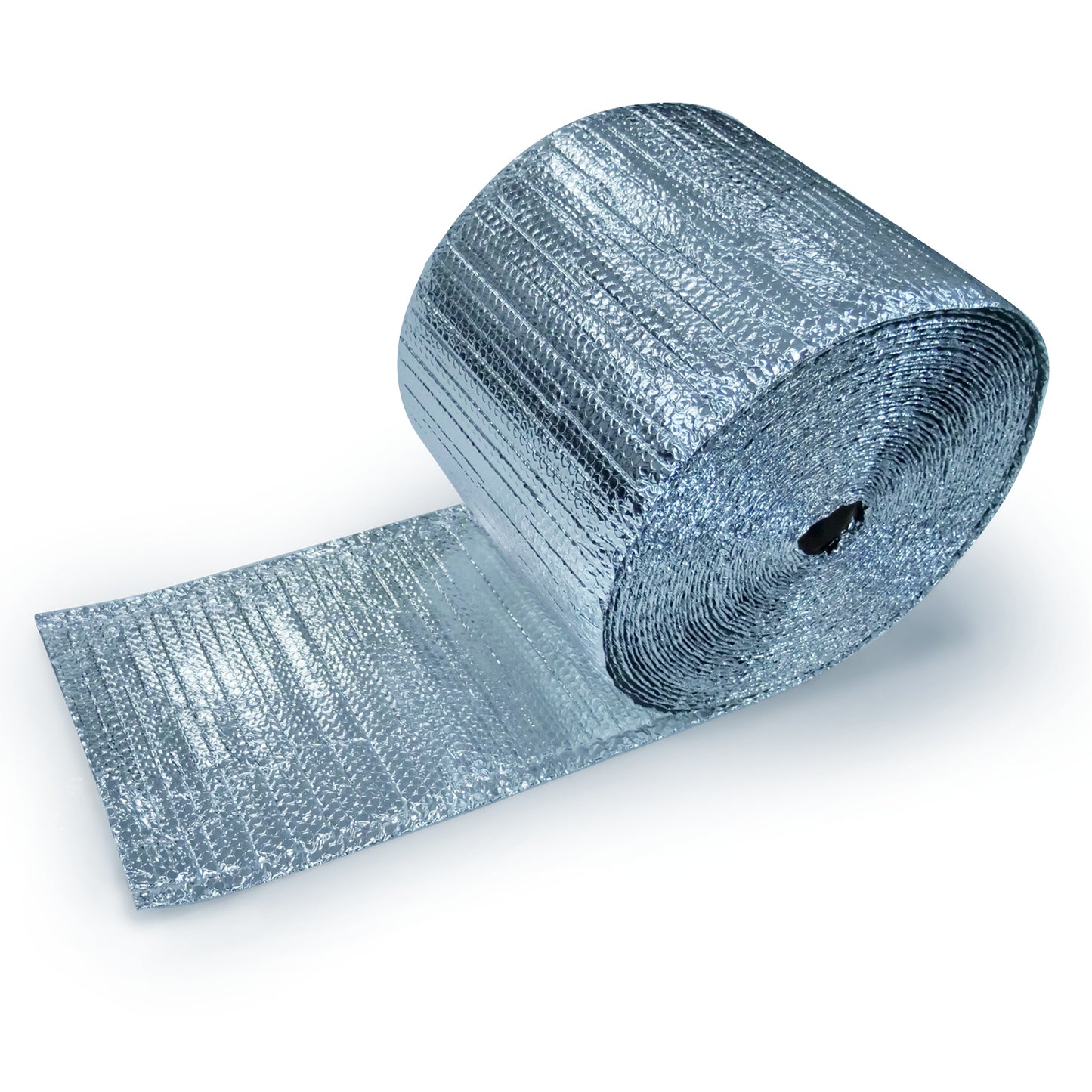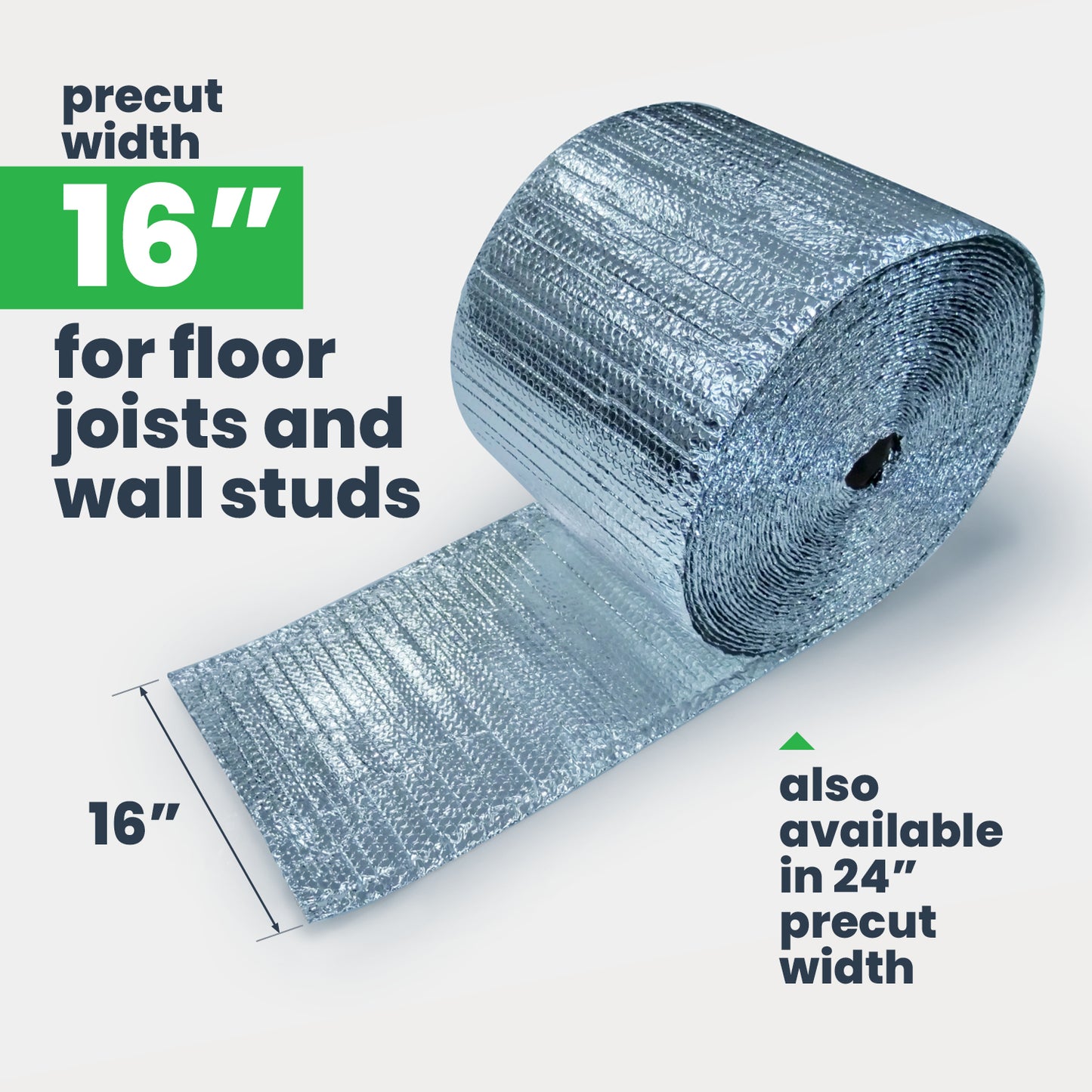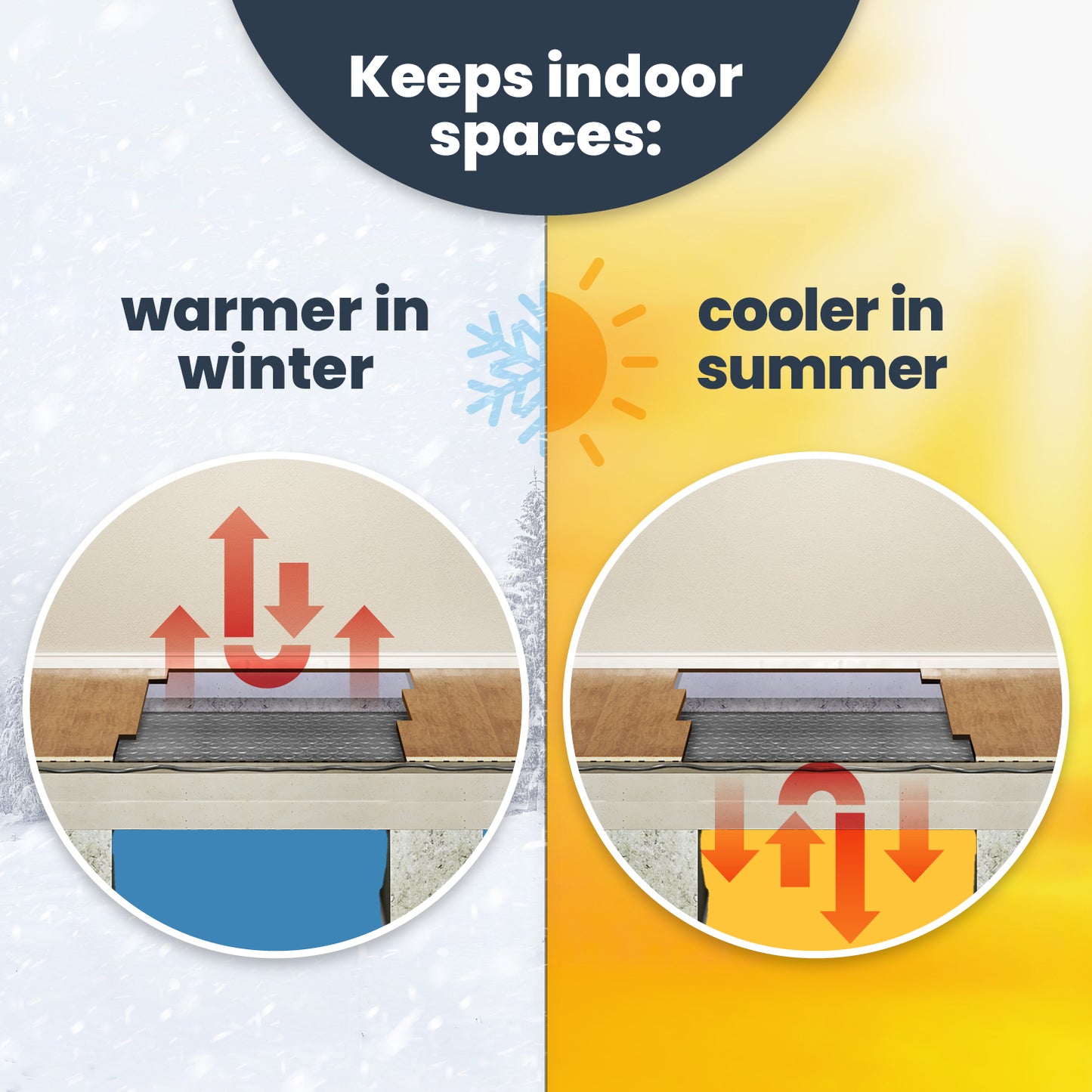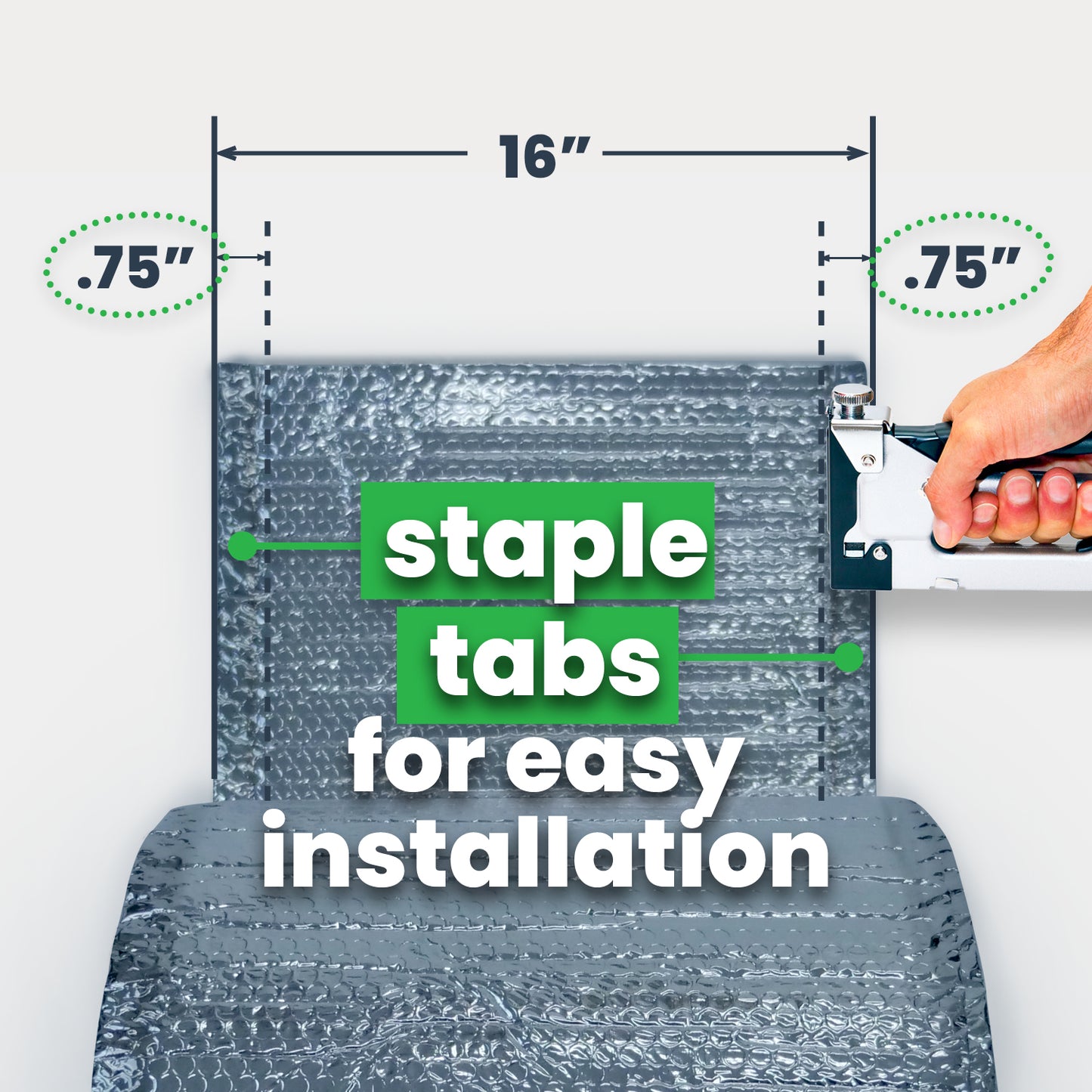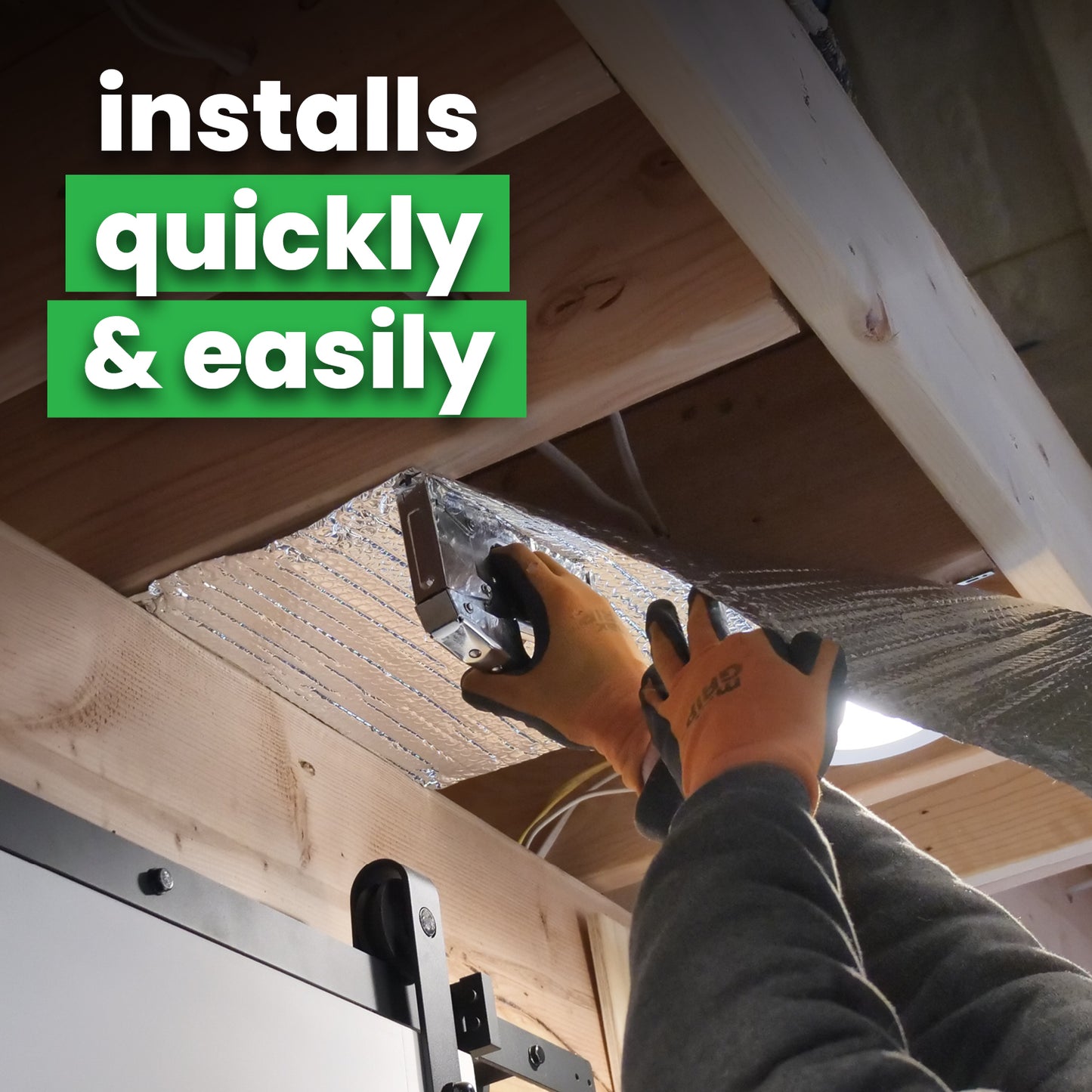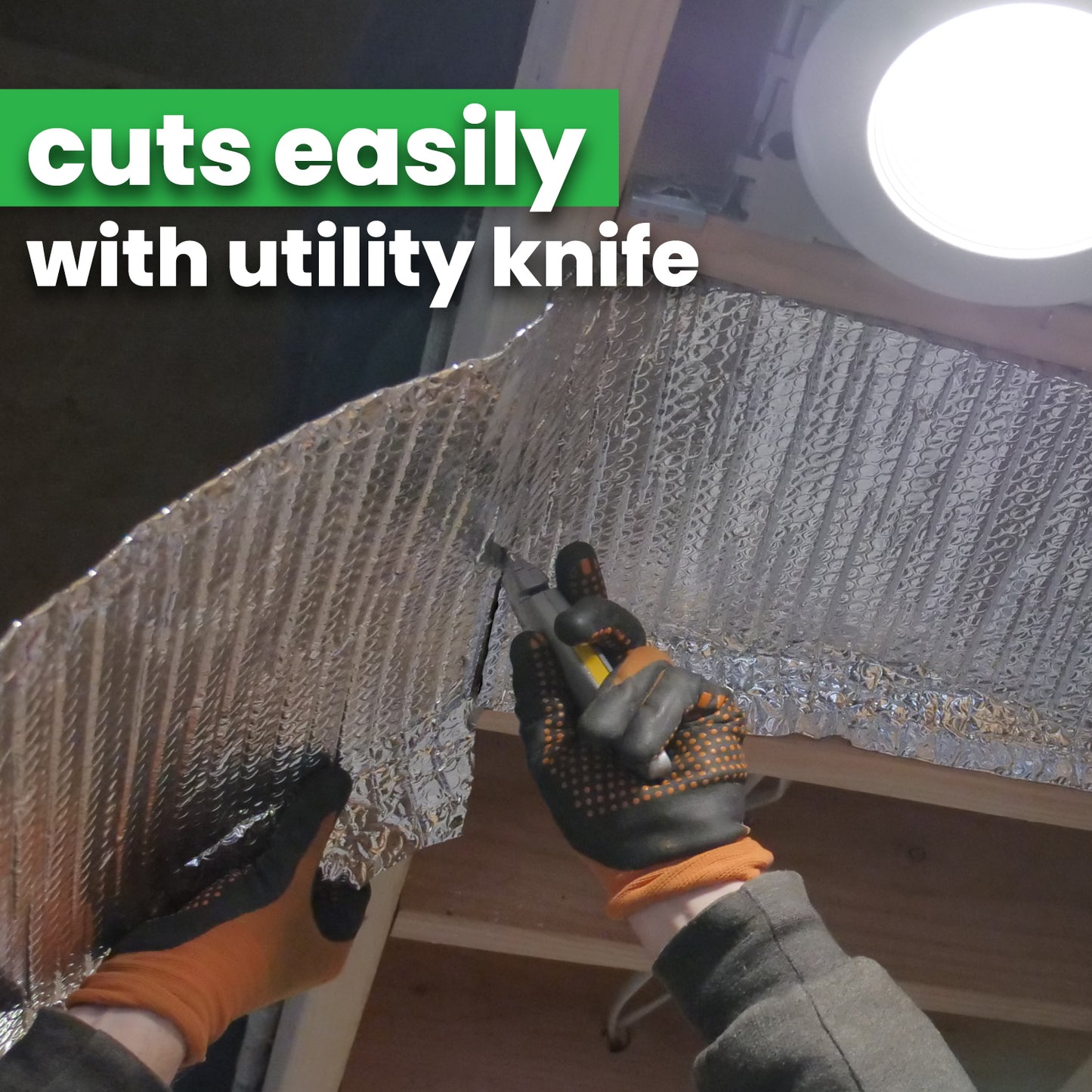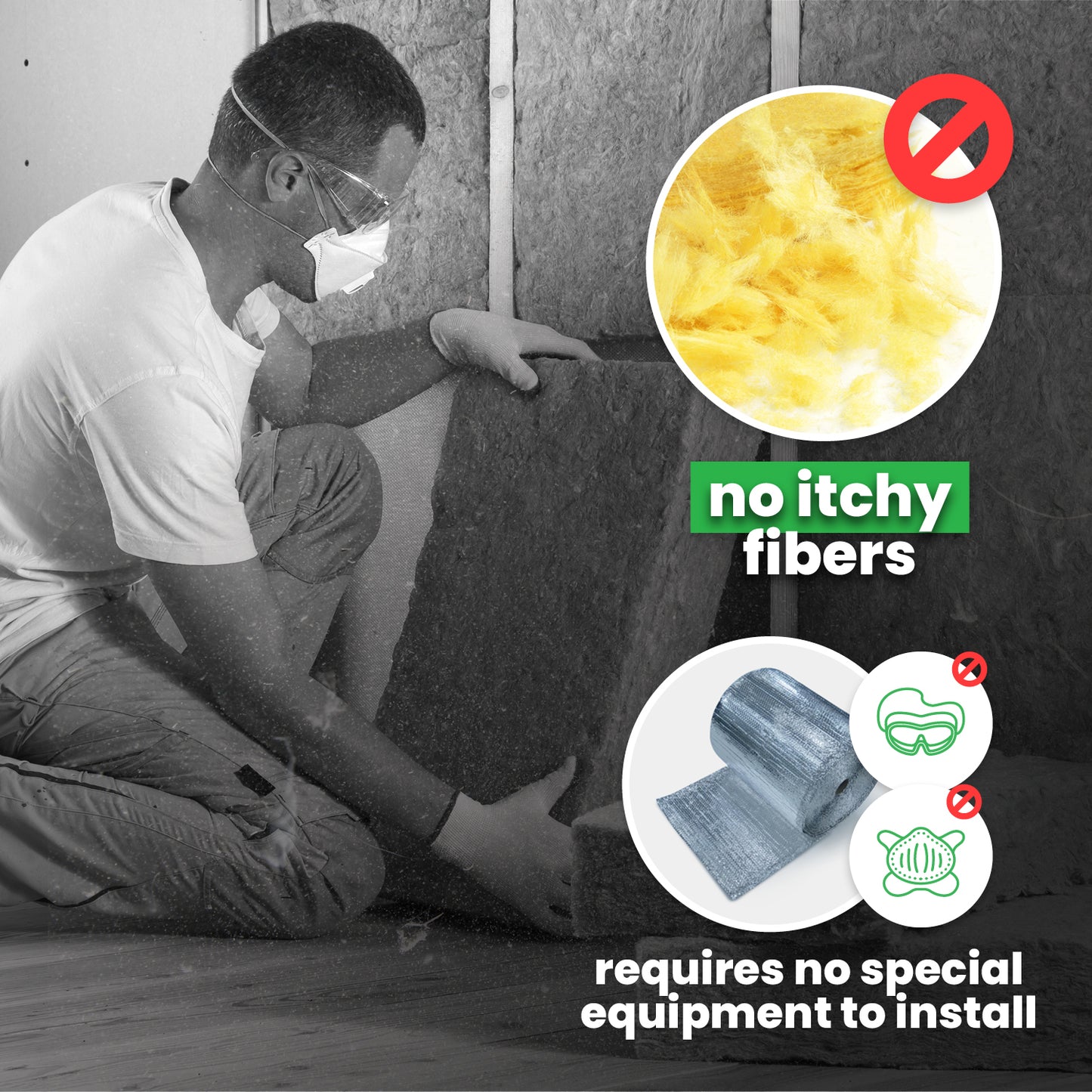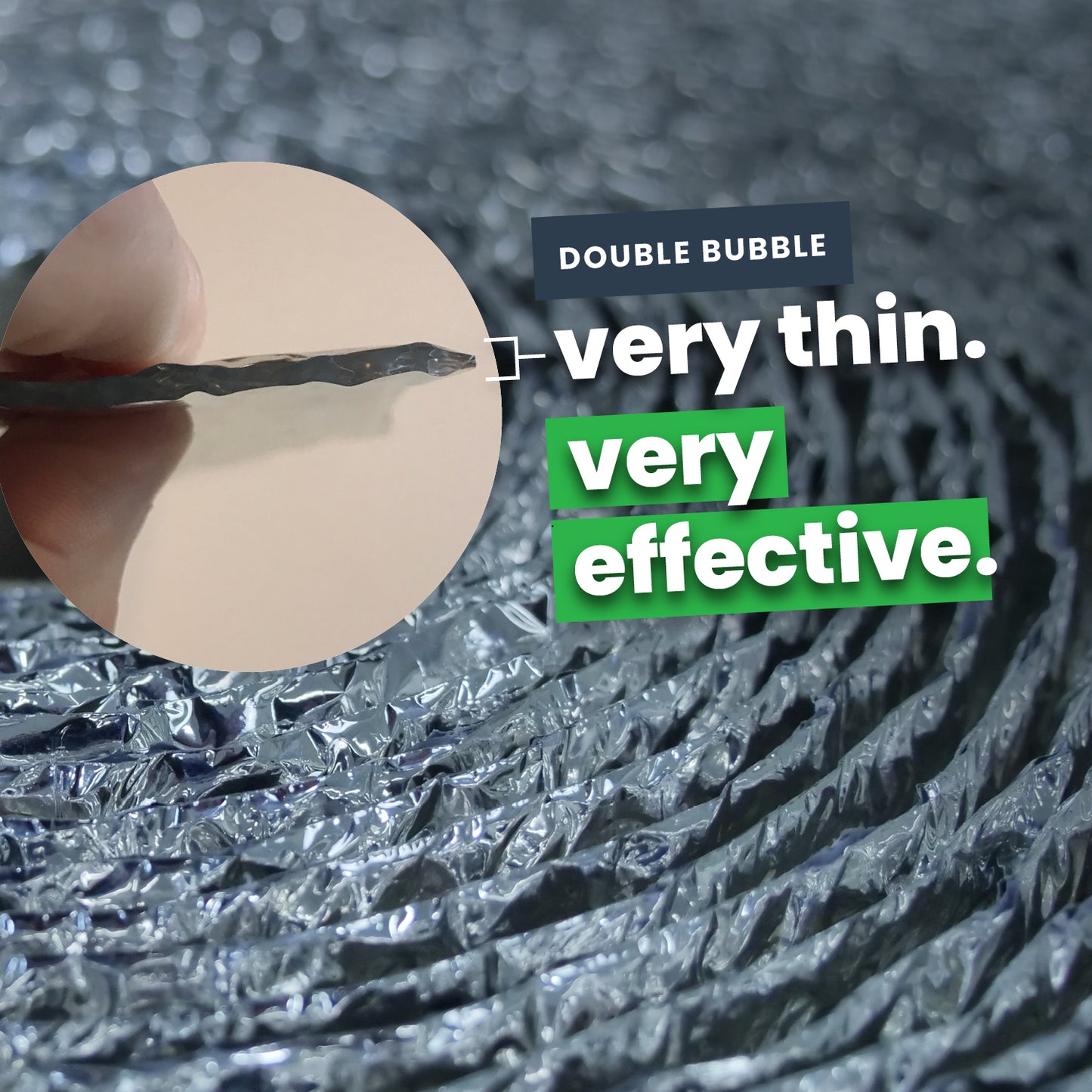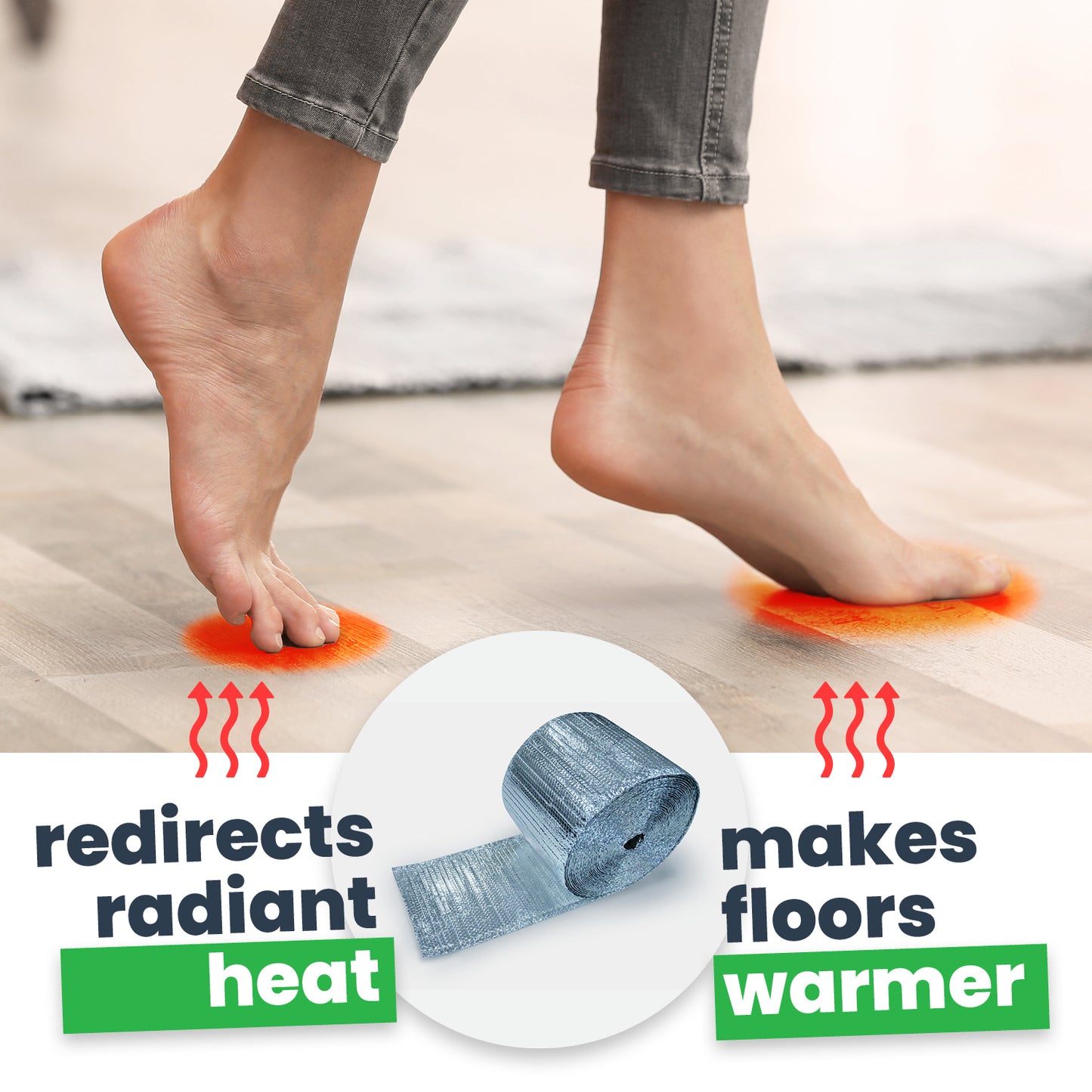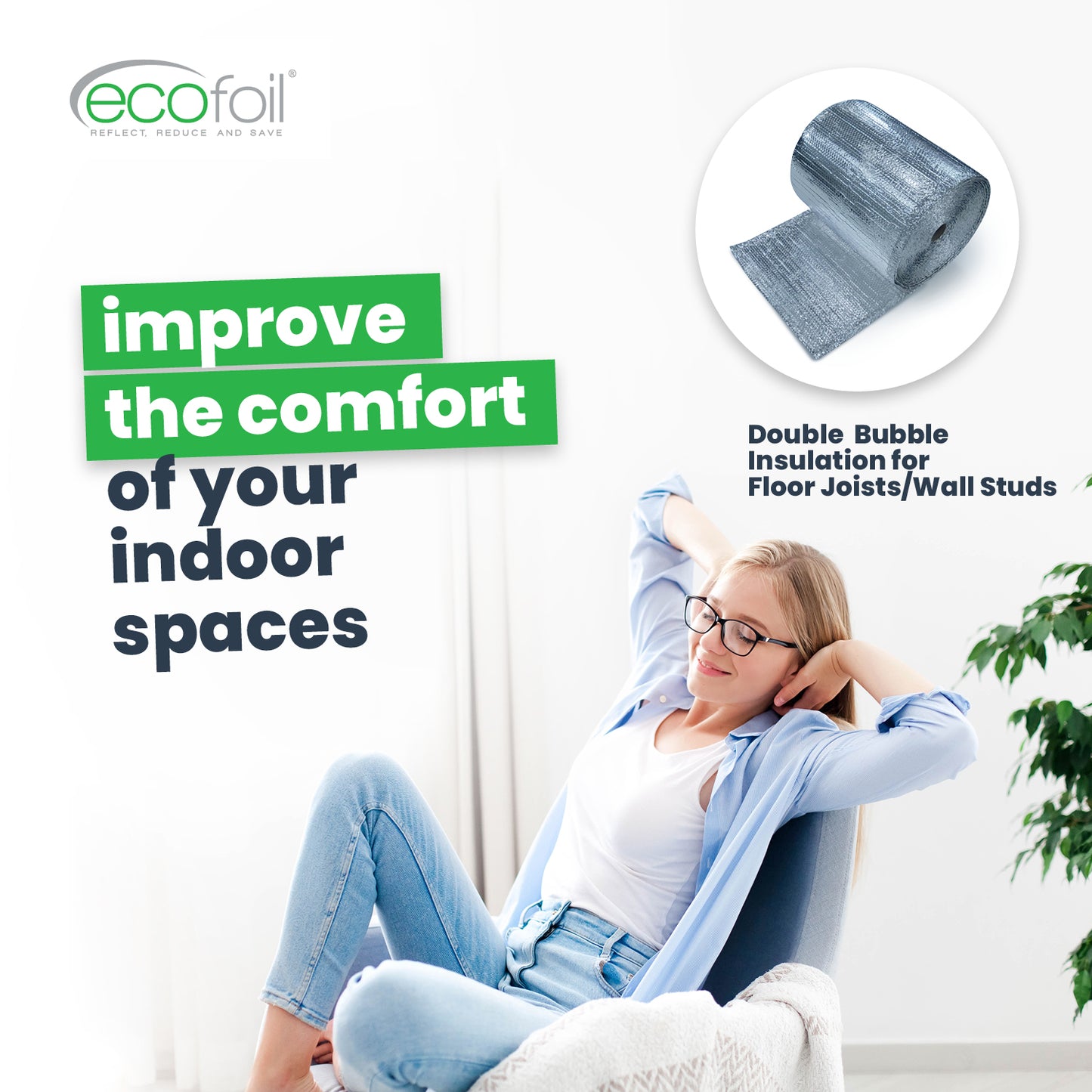 Great product
Very easy to install. Cut to exactly the right width for installation. Product really stats up with little effort of staples. Great.
very pleased with product
Finally got a chance to install this weekend. worked perfectly for the screened in deck which we converted into an enclosed sunroom.
Pier and beam insulation in Galveston
Haven't used it yet. Planning on installing it this weekend. 11/18/23.
Great product
Excellent product. Worked like it was supposed to well advertised
I put this insulation in my treestand and couldn't be happier with it! The condensation has completely stopped.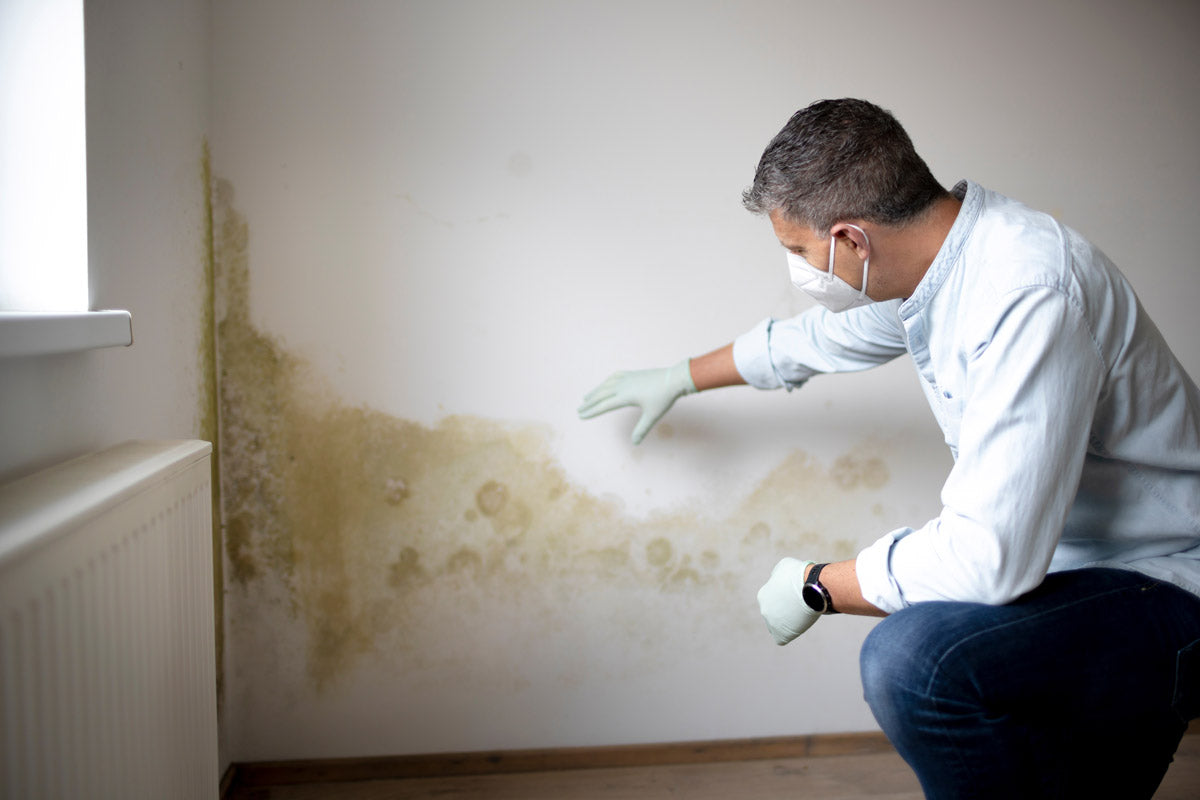 Prevents moisture from entering your crawl space.
When placed on the floor of your crawl space, reflective insulation can work as a vapor barrier—ensuring that moisture from the ground doesn't seep in and lead to issues like mold, mildew, odors, and other moisture-related problems. In order to maintain a vapor barrier, make sure to tape the seams with reflective insulation tape.
What you'll need:
Scissors or utility knife

Reflective insulation tape

Staple gun and 3/8" staples

1–2 people
Crawl Space Insulation Installation Instructions: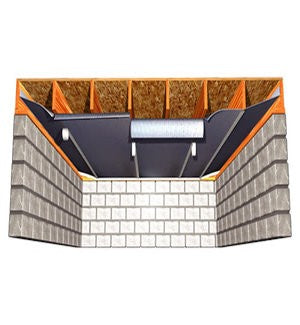 Crawl space insulation — under floor joists
Attach floor joist insulation to the bottom of floor joists in your crawl space
Download Instructions
(PDF)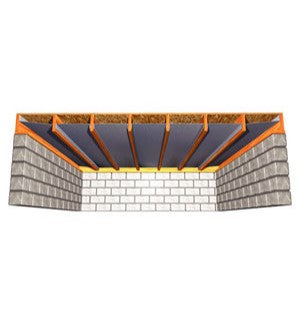 Crawl space insulation - in between floor joists
Install floor joist insulation between joists. Choose 16" or 24" wide Floor Joist Insulation
Download Instructions
(PDF)
Recommended products: Bubble Foil Insulation
Crawl Space Insulation
Why Use EcoFoil In Your Crawl Space?
Reflects 96% of radiant heat - Find out how a radiant barrier works
Helps keep heat inside your house
When used in a crawl space floor it prevents moisture from entering the crawl space
Bubble insulation is a full vapor barrier when seams are taped
Very durable and can't be ripped or torn by hand
Lightweight and easy to handle
Safe to handle and requires no special clothing or breathing equipment
More About Crawl Space Insulation
Crawl space insulation in your home is more important than you may think. 15% or more of a home's total heat loss can be attributed to an improperly insulated or un-insulated crawl space. Reflective insulation is an excellent product to use for insulating a crawl space. It is strong, light weight and very clean to install, unlike fiberglass insulation. EcoFoil Bubble Insulation provides a moisture vapor barrier (when seams are taped), controls temperature and prevents cool, damp air from invading the floor above. Rolls of reflective insulation are made to fit between empty floor joists or stapled right across the bottom for unfinished applications.
When installed in a crawl space, or between floor joists, EcoFoil reflective insulation keeps your home's floors warmer in your living area above while regulating temperatures below as well.