---
SKU: EF-DST54
---
Regular price
Sale price
$18.99
Unit price
per
Sale
Sold out
Free Shipping!

Product details:

EcoFoil 1" x 54' Heavy Duty Double Sided Tape works well with bubble insulation and radiant barrier insulation. It is a foam insulation tape that can also be used throughout your home or office as mounting tape. Note: Ensure that the surface you are applying the heavy-duty double-sided tape is clean. The tape can peel away after time if the surface wasn't properly cleaned prior to application.
Dimensions:

48 in x ( square feet per roll)

thick
Shipping Info:

This product ships free via FedEx Ground. Products ship same-day on orders received before 4pm CT and are typically delivered within 2-5 days. Expedited shipping options available. Call us at 888.849.3645 or contact us for more information on shipping options.
View full details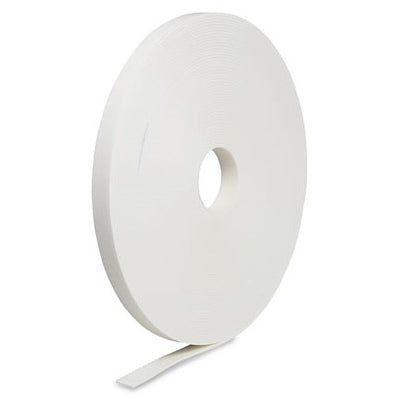 Double sided tape
Glad I went with your tape and not what is sold local. Works great so far on metal. The reason for a 4 is I used it on wood fir strips to hold ecofoil. Some places it has not held very good. I've used staples and will also reenforce with fender washers if needed. However, after 6 weeks and 80% humidity (North Florida) it is doing great. BTW I like how ya'll shipped it fast.
👍
Great product and great customer service
Double sided tape
This is a great product! Holds very well to my metal building and the insulation foil. It's nice and thick and is reasonably priced for the amount you get!
Heavy duty double sided tape
I insulated my 40'x20' metal building and used the heavy duty double sided tape on my fur strips and my rafters up top and this stuff sticks extremely well. It holds my double bubble insulation extremely well on the fir strips on walls & on the rafters on ceiling. It most definitely does wonders. 👍👍
Shop Insulation Tape & Adhesives
Free, Fast Shipping

This product ships free via FedEx Ground. Expedited shipping options are also available.

Shipping and Returns

Product Expertise

Questions about Tapes/Adhesives? We're here to help with installation tips, quantity estimation, and bulk pricing.

Contact Support