---
SKU: EF1800-48-125SCIF
---
Solid RF Shield made by Covertech (rFOIL®). Tear-proof & very durable.
Regular price
Sale price
$172.00
Unit price
per
Sale
Sold out
Free Shipping!
Square Footage Calculator
---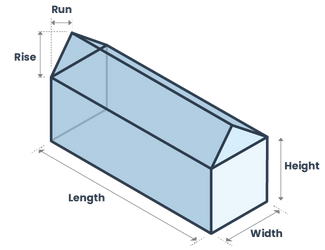 ---
Walls: sq. ft.
Roof: sq. ft.
Total: sq. ft.

Product details:

Create secure rooms where sensitive compartmentalized information can be stored and/or discussed using Ultra NT SCIF Barrier from EcoFoil. Ultra NT SCIF Barrier is a heavy-duty RF shielding material that features a woven polyethylene sheet bonded between two highly reflective, tear-proof aluminum foil surfaces. It's engineered to block RF frequencies from entering or exiting SCIF rooms, and is often used in military, government, and corporate applications, as well as other ICD 705 certified projects.

Ultra NT SCIF Barrier is manufactured by Covertech and is often referred to as rFOIL® 1800 Ultra NT in many SCIF room specifications.

This product is also available in 1,000 sq ft rolls. Perforated SCIF Barrier is also available for applications that require passage of air and moisture.

How to install SCIF Barrier

This RF shielding foil is lightweight and easy to install. For maximum efficiency, Ultra NT SCIF Barrier should be installed along walls, floors, and ceilings to prevent RF signals from intruding. SCIF Barrier can be installed in your room or space using two methods:

Stapling - If studs are exposed, the RF blocking material can be stapled directly to them, using SCIF tape to cover any punctures from the staples.


Spray-Lock Eco-Friendly Spray Adhesive

 

- Alternatively, installers can used this adhesive spray to bond Ultra NT SCIF Barrier to many types of substrates including concrete, metal, plywood, FRP panels, and more.

For more information on SCIF Barrier installation methods, visit our SCIF Room installation page.

What is a SCIF?

SCIF is an acronym that stands for Sensitive Compartmentalized Information Facilities. This term is often used by the Department of Defense when referring to a highly secure room or data center that inhibits electronic surveillance and suppresses data leakage.

A SCIF is an accredited area, room, building, or installation where sensitive information may be stored, discussed, or processed. The information and materials in these spaces require special controls for restricted handling within compartmented intelligence systems, primarily for military, government, or corporate applications. Ultra NT SCIF Barrier is primarily used for radio frequency shielding and is also an approved water vapor barrier when seams are sealed with SCIF tape.

SCIF tape options:


Using SCIF tape is recommended for most SCIF room projects, in order to seal the seams and maintain the integrity of your installation. In most cases, you will want to use our 3" Aluminum SCIF Tape. Since every seam of the product needs taping, we recommend two rolls of tape for each 500 sq. ft. roll of SCIF barrier ordered. Be sure to check your specifications closely.

Some specs call for 3M Conductive Adhesive SCIF Tape which is occasionally specified on some jobs for its unique conductive properties. Always refer to your spec sheet to determine which type of material and tape is best for your project.

 
Materials:

Single layer of woven polyethylene material bonded to and sandwiched between two highly reflective aluminum surfaces. Tear-resistant, yet lightweight and easy to work with.
10-year limited warranty:

This product carries a manufacturer's 10-year limited warranty against material defects, including but not limited to de-lamination, surface imperfection, foil corrosion, and air retention. Please note: this warranty does not necessarily cover defects due to improper installation, natural disasters, normal wear and tear, or exposure to chemicals and gasses. View Manufacturer Warranty
Shipping Info:

This product ships FREE via FedEx Ground. Products ship same-day on orders received before 4pm CT and are typically delivered within 2-5 days. Expedited shipping options available. Call us at 888.849.3645 or contact us for more information on shipping options.
Dimensions:

48 in x 125 ft (500 square feet per roll)

less than 1/64" thick
Spec Sheets:
Download Spec Sheet
View full details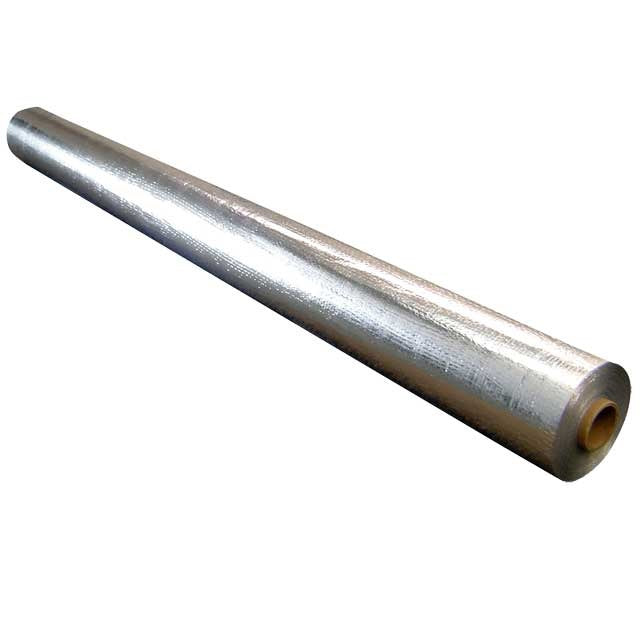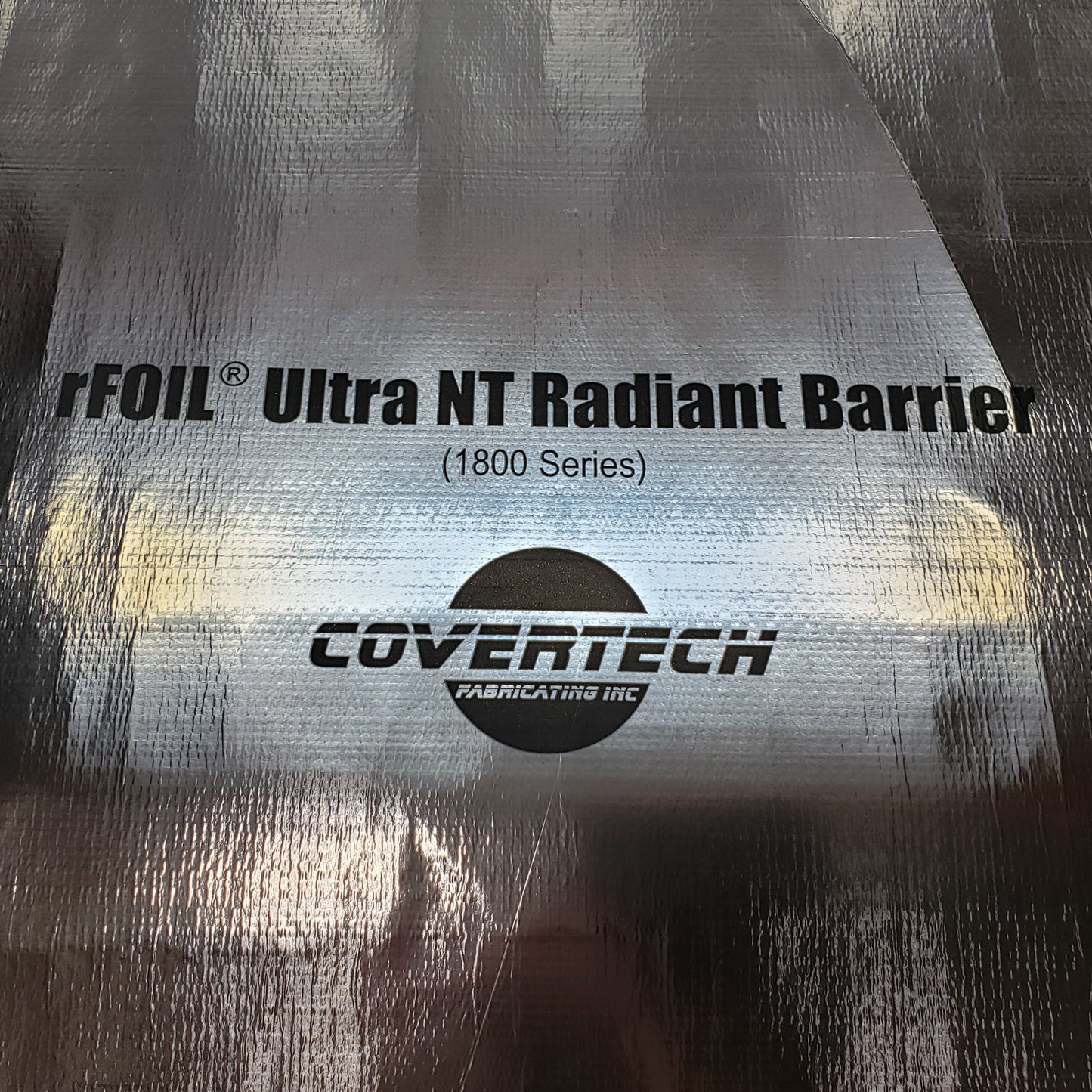 Great Home Wrap.
I am using this to wrap my home as a vapor barrier and added insulation plus it helps keep out some of the dozens of unwanted wifi and cell signals in the area. I also plan on using it as an underlayment when i put my new roof on.
Excellent product
Excellent product
Very friendly employees
Solid!
It's an incredibly durable product and easy to manipulate.
Frequently Asked Questions
Who is the manufacturer of Ultra NT SCIF Barrier?

Covertech (rFOIL®). EcoFoil is a proud U.S. distributor of Ultra NT SCIF Barrier and related products.
How can I verify that this product is made by rFoil/Covertech?

The Covertech (rFOIL®) logo is printed directly on the material.
How much overlap is needed when joining two or more sheets of SCIF Barrier?

The manufacturer's recommendation is a 6" overlap, but plans may vary. Always refer to your spec sheet or ask the architect for confirmation prior to installing.
What type of spray adhesive do you recommend?

We recommend Spray-Lock Multi-Purpose Spray Adhesive for its various benefits, including:

Virtually no VOC's (0.02% VOC content)
~8 hour working time, allowing adequate time to install SCIF Barrier after spraying
Faster, easier installs
Cans are 100% recyclable after use
Which SCIF Tape should I use to seal the seams?

Standard SCIF Tape is used on a majority of our orders including government and military projects.




Conductive Adhesive SCIF Tape

is used when the drawings / plans specifically require this. Both types have been used in ICD-705 compliant projects. Always refer to your architect's spec sheet to determine which tape to use in your project.
Shop Ultra NT SCIF Barrier