---
SKU: EFM4800-48-125PERF
---
Ideal for use in attics. Tiny holes promote air flow and prevent mold.
Regular price
Sale price
$94.99
Unit price
per
Sale
Sold out
Free Shipping!
Square Footage Calculator
---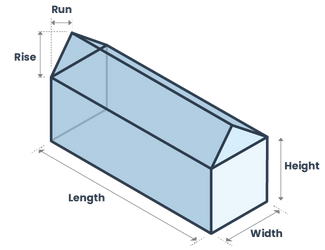 ---
Walls: sq. ft.
Roof: sq. ft.
Total: sq. ft.
We currently have

84

of this product in stock.

Product details:

Also available in 1,000 sq ft rolls.

EcoFoil Perforated Radiant Barrier uses reflective technology to increase the energy efficiency and comfort level of your home. A radiant barrier is made of a thin layer of woven polyethylene which is sandwiched between two layers of a highly reflective metalized coating. With the polyethylene core, the perforated foil cannot be ripped or torn. It blocks 96% of radiant heat transfer, helping keep your home cooler in the summer and warmer in the winter. 

Perforated radiant barrier has tiny pin holes punched every 1/4" throughout the roll, making it the only product to be used as a radiant barrier for your attic. This is because Perforated Radiant Barrier allows moisture, at a molecular level, to pass through it. Perforated foil works by reflecting heat away from the attic during long, hot summer days and reflecting heat back into your living space during those cold winter nights.

In a warm climate or Summer application, the best installation is on the bottom of the rafters or trusses with staples. In a cold climate or Winter application, the best installation is over the insulation on the attic floor, laid right on top. For dual climates and maximum efficiency it is recommended to install attic radiant barrier in both places. This 500 square foot roll is perfect for small spaces or to limit purchase of excess materials for your job. 

R-Value Of Radiant Barriers

Rather than rating by R-value, all radiant barrier products are measured by their reflective and emissive properties. EcoFoil perforated radiant barrier foil is 96% reflective and 4% emissive, meaning the product only allows 4% of radiant heat to pass through. For more information on R-values, see our How It Works page or contact a member of our service team via chat, calling (888) 349-3645, or using the form here.  

Important - It is NOT RECOMMENDED to use any type of tape on the EcoFoil Perforated Radiant Barrier in your attic. The tape will block the perforations and allow condensation to form in these places.
Materials:

Made of a thin layer of woven polyethylene, sandwiched between two layers of a highly reflective metalized coating. Tear-resistant. Tiny perforations allow passage of moisture and promote air flow.
10-year limited warranty:

This product carries a manufacturer's 10-year limited warranty against material defects, including but not limited to de-lamination, surface imperfection, foil corrosion, and air retention. Please note: this warranty does not necessarily cover defects due to improper installation, natural disasters, normal wear and tear, or exposure to chemicals and gasses. View Manufacturer Warranty
Shipping Info:

This product ships FREE via FedEx Ground. Products ship same-day on orders received before 4pm CT and are typically delivered within 2-5 days. Expedited shipping options available. Call us at 888.849.3645 or contact us for more information on shipping options.
Dimensions:

48 in x 125 ft (500 square feet per roll)

less than 1/64" thick
Spec Sheets:
Download Spec Sheet
View full details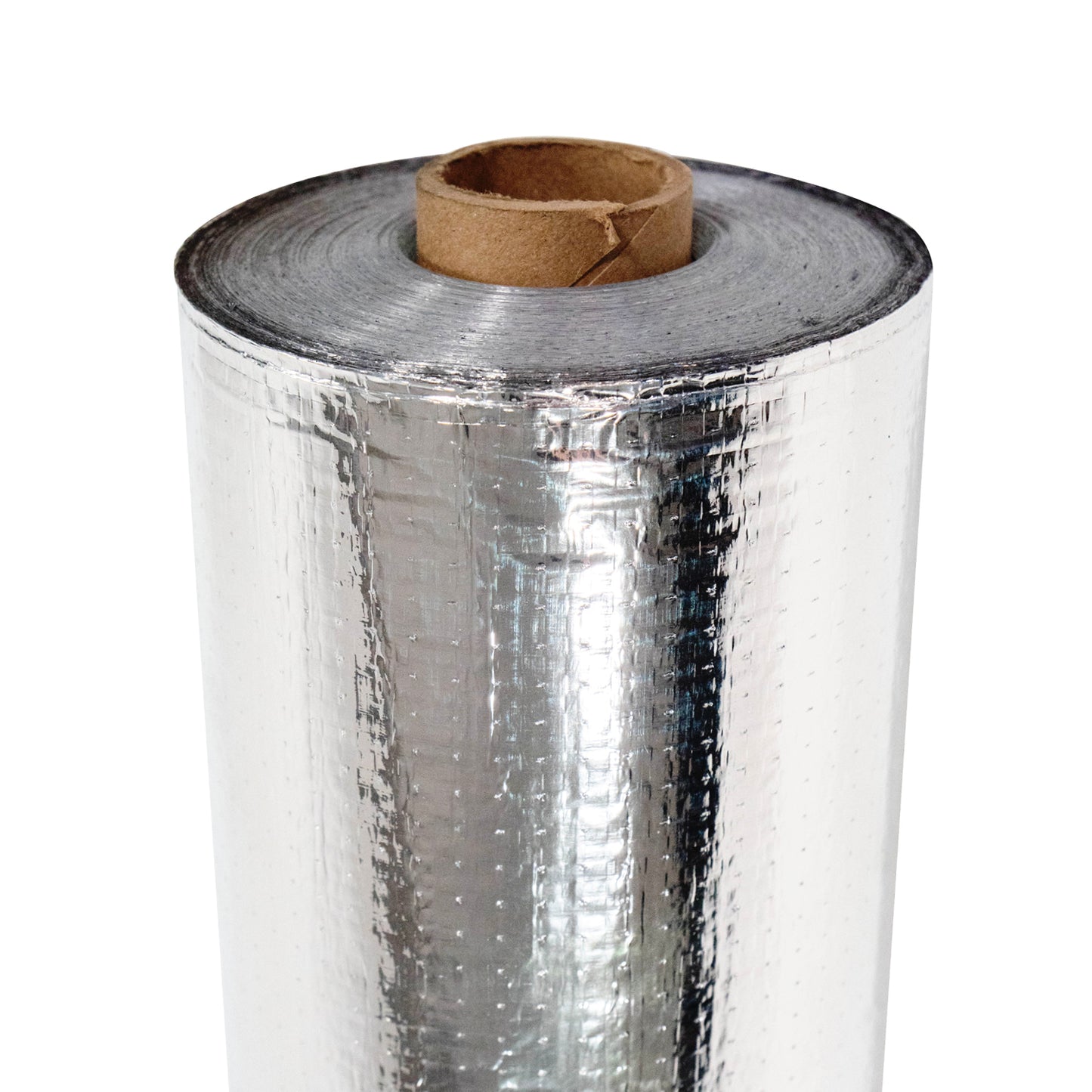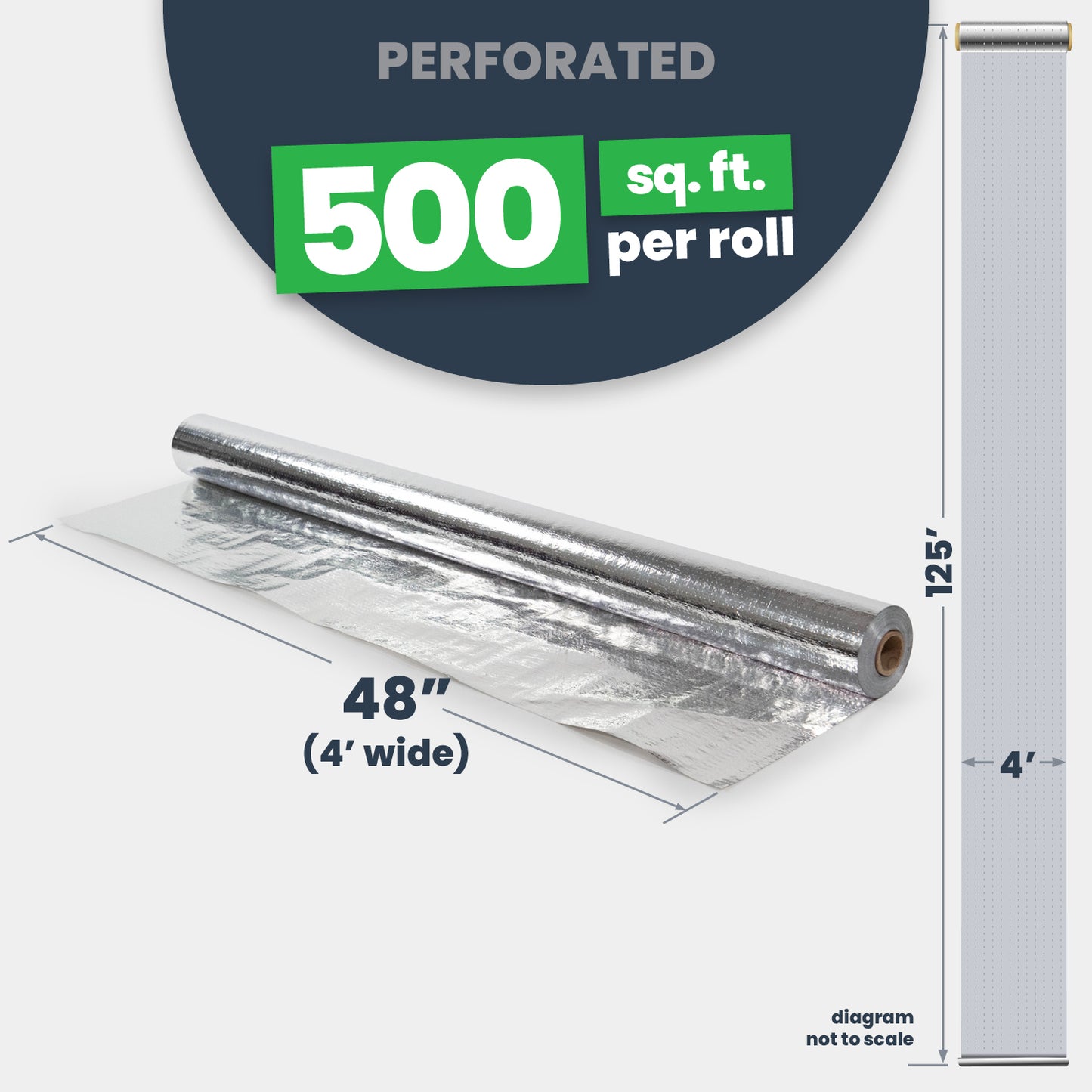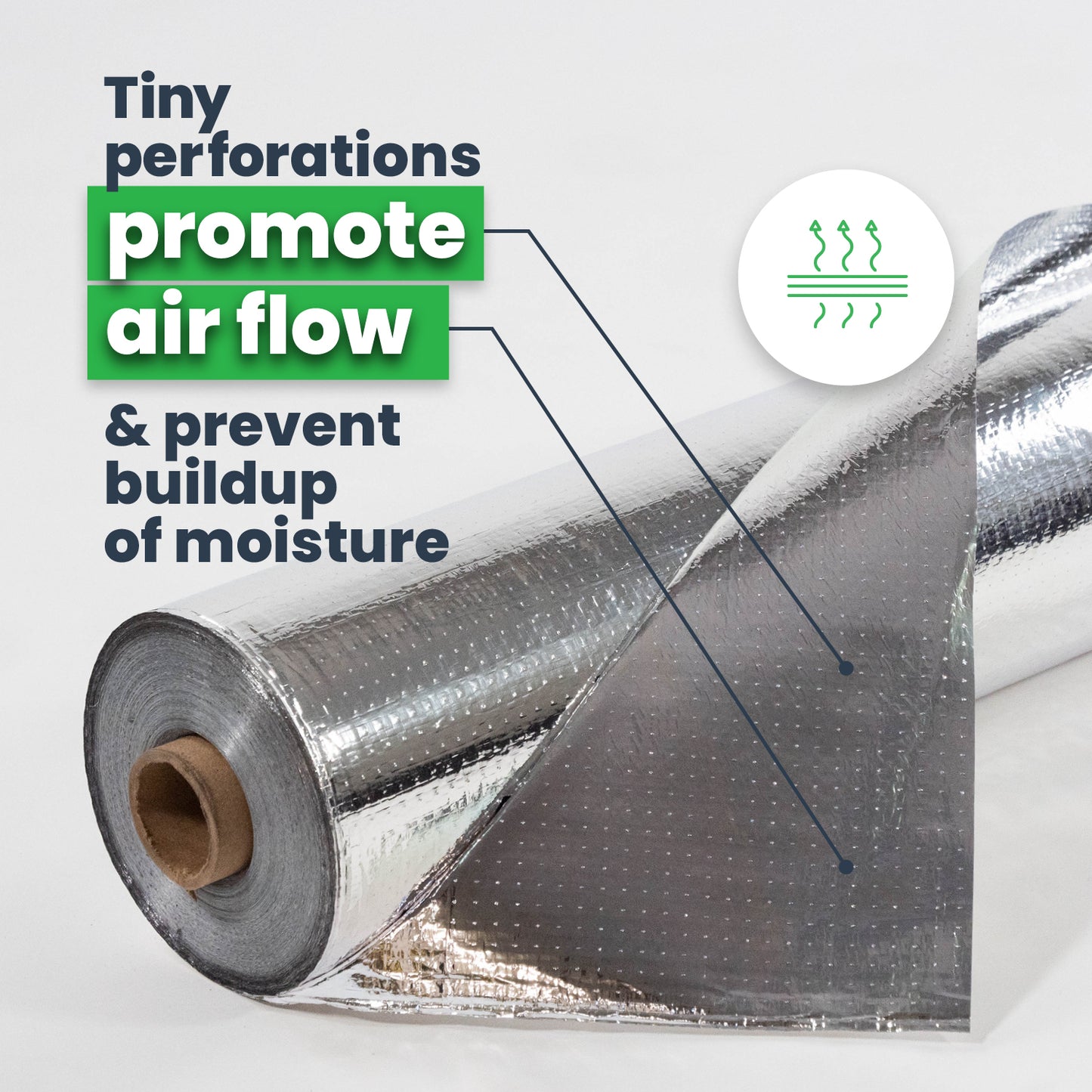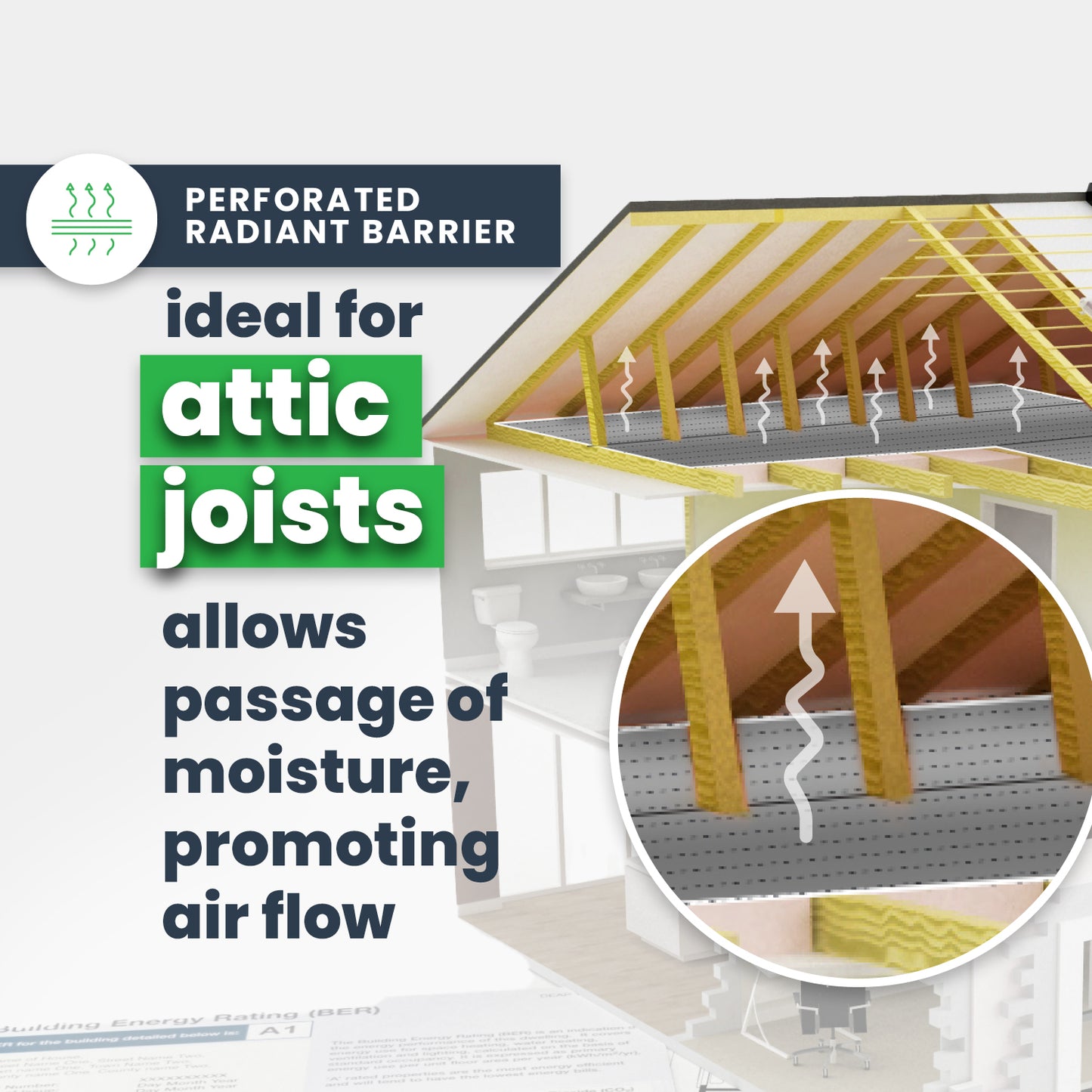 This Ecofoil Radiant Barrier is keeping us alive by keeping out the Heat!
This radiant barrier is strong, thin and light but powerful! We put it on our A-frame ceiling to act as a buffer between the overwhelming heat of the sun, and the inside of our house. (There is no attic on an A-frame).
We used painters tape and staples, where necessary to keep it up.
The change in temperature was immediate. Our ceiling temperature (using an infrared thermometer gun to measure temperature) dropped 15 degrees IMMEDIATELY! The internal temperature of our ceiling used to measure 112 degrees during the peak of the sun, and now, with the radiant barrier on it, measures possibly 87. Life changer. It may not be ideally beautiful, but it's not terrible looking and we can now live somewhat comfortably in our home during the summer. Love this Ecofoil!!!
Perforated Radiant Barrier Foil - 4' x 125' (500 sq ft)
Best Cooling Foil Ever
This is an excellent radiant barrier foil. My garage has felt 10 degrees cooler since I installed it. The amount of foil I bought, 500 sq ft., was great for my garage and most of my home. Thank you.
Easy to install, seems sturdy enough, and seems like it works
Installing to the rafters on a 1915 home with minimal insulation in poor shape.
It goes up straight and the fibers between the layers keep it from pulling through the staples.
I haven't measured temps in the attic to compare before/after, but it seems cooler and I have not finished installing it.
I would purchase again, but I don't need nearly as much as I thought, so will probably have enough leftover for another house
Versatile installation…
I was able to install this product another way with the same benefits of a garage attic roof installation. This product was easy and most of all durable while installing. I'm excited about the cost effectiveness this product will bring, given the purchase price and the insulation effectiveness it pays back in return.
Frequently Asked Questions
Shop Radiant Barrier Foil Insulation