---
SKU: DRAFTCAP
---
Regular price
Sale price
$215.00
Unit price
per
Sale
Sold out
Free Shipping!
Product details:

If your home has a pull down attic stair or uninsulated attic entry door, you are vulnerable to heat loss during colder months. Typical attic entry doors are not adequately insulated and since they don't seal tightly, you can experience a "chimney effect" with cold air spiraling out of your living area. Since it is impossible to roll fiberglass insulation over your attic door once it is closed, Draft Cap is your solution.

Draft Cap eliminates drafts as well as providing R-11 protection, giving you a "1-2 punch" to dramatically lower heating costs. With it's light weight, DraftCap can be easily slid out of the way for access to your attic without the need for tools; and it slides easily back into place when you're done. Installation of this durable polystyrene foam product takes less than 5 minutes and can save you on average $19/month in heating and cooling costs.

Draft Cap Details

Fits a standard 25.5" x 54" R.O. opening.
Outside dimensions approximately 31" x 59.5" x 10.5"
Underside clearance is 7-7/8"
Weight is approximately 7 lbs.
May be used in 2x6, 2x8, 2x10, and 2x12 attic ceiling joist construction.
Has a wall thickness of 2-3/4"
Constructed of dust-free expanded polystyrene (EPS) foam Made in the USA under Patent Number 6,966,153
To easily check if Draft Cap will fit, simply pull the attic hatch down so that it is roughly at a 45 degree angle. Then step around the back side of the door and measure just the plywood door or panel (not the molding.) If this measurement is in the vicinity of 24" x 52", then you have a standard-size pull-down stair unit and Draft Cap will fit perfectly.
Dimensions:

31 in x 59.5 in ( square feet per roll)

thick
Shipping Info:

This product ships free via FedEx Ground. Products ship same-day on orders received before 4pm CT and are typically delivered within 2-5 days. Expedited shipping options available. Call us at 888.849.3645 or contact us for more information on shipping options.
View full details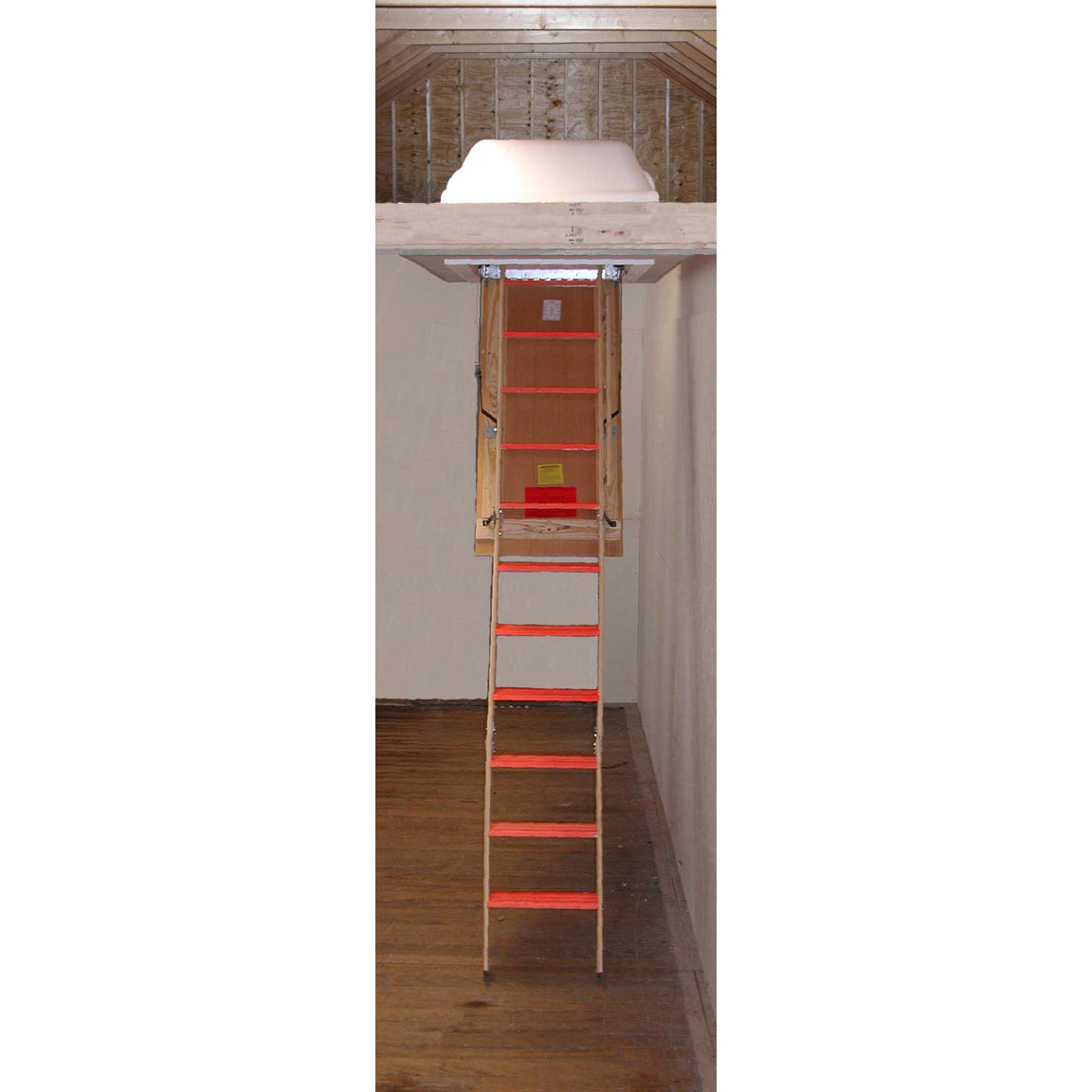 Attic Draft Cap - Attic Stair Insulation Cover
Attic Draft Cap - Attic Stair Insulation Cover
Great product
Easy to assemble and fits as described. Lightweight but secure over opening. Allows complete access into and out of attic. Exactly what I was looking for. Highly recommend!
Mixed
The cover itself is well-made and well designed. The tape and glue used to join the two halves are worthless. But it's still worth the price.
Works VERY well!
The attic draft cap works very well! You don't realize how much heat is lost through your attic stair opening. We could feel a temperature rise very quickly! My only reason for 3 stars is it is very "pricey" for what amounts to molded styrofoam. I am sure the cost savings will pay for the draft cap quickly.
Free, Fast Shipping

This product ships free via FedEx Ground. Expedited shipping options are also available.

Shipping and Returns

Product Expertise

Questions about Vent Covers? We're here to help with installation tips, quantity estimation, and bulk pricing.

Contact Support